Pu'er is located in the southwest of Yunnan province and borders Burma to the west and Laos and Vietnam to the south.
In 2014, the government made it a requirement for city of Pu'er to focus on environmental protection to ensure the stability and protection of the area's ecological environment.
The new requirements fall in line with Pu'er's plans to build a national pilot green economic demonstration zone. Since the announcement of the plan, the local government has made great efforts in protecting biological diversity and replanting trees to improve the environment.
In addition, air and water quality monitoring will be strengthened and soil pollution shall be reduced. Energy-saving and emission-reduction efforts shall also be increased.
The city's authorities shall also take actions to raise public awareness of issues surrounding environmental protection and encourage them to use public transportation and support a green and low-carbon lifestyle.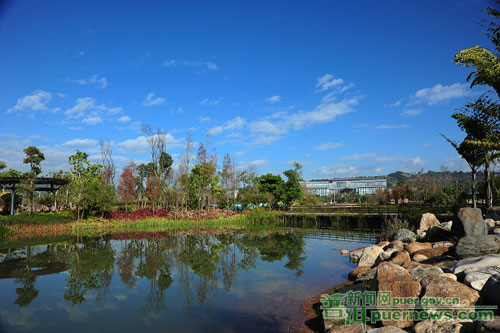 The Pu'er Wetland Park in the northern part of Pu 'er city, Yunnan province. [Photo: Luo Jianhua]
Edited by Jacob Hooson