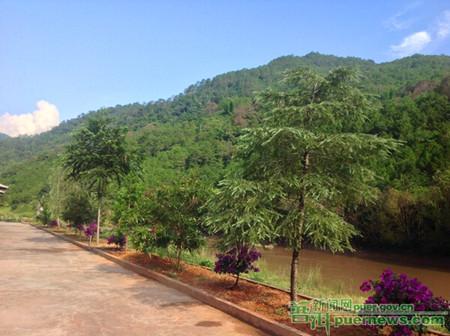 The photo shows the site of the planned tropical plants garden. [Source: Pu'er Daily]
The Jingdong tropical plants garden construction project was named a pilot green economy project in Pu'er city, according to a garden construction promotion meeting held on Oct 12. The local government will give full support to construction and cover related costs in the fiscal budget.
The meeting summed up the land purchase and storage work for the garden and put forward requirements for the next phase. All relevant departments and offices were asked to press ahead with project planning evaluation and work with Xishuangbanna Tropical Botanical Garden (XTBG) of the Chinese Academy of Sciences (CAS) to push ahead the garden construction.