Enjoy plum blossoms at Heilongtan Park
By Yang Fan ( chinadaily.com.cn )
2015-12-29
Heilongtan Park in Yunnan's capital city of Kunming held a garden party on Dec 26.
Hundreds of visitors visited the park on the day to see the plum blossoms. Traditional recreational activities were also arranged on the day and artists were invited to give performances.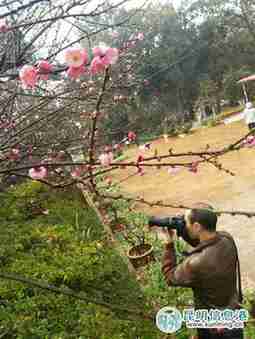 A visitor takes pictures of plum blossom in Kunming's Heilongtan Park, on Dec 26. [Photo/kunming.cn]
Edited by Jacob Hooson
Copyright © 2015 China Daily . All Rights Reserved Sponsored by Kunming Municipal Government . Presented by China Daily .