Pine mushroom
By Yang Fan ( chinadaily.com.cn )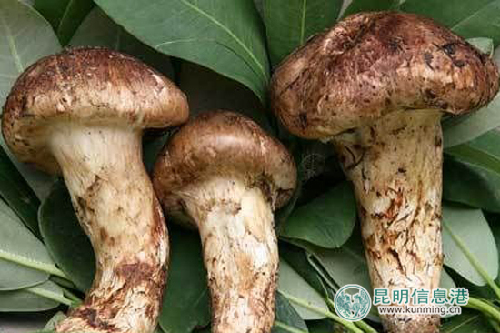 Wild pine mushrooms from Yunnan province. [Photo/kunming.cn]
Pine mushrooms (Matsutake) is revered for its medicinal properties and health benefits. Often used in, or as medicine, the mushroom is an endangered plant in China. It is mainly found in the Shangri-La area of northwestern Yunnan province.
The Pine mushroom is high regarded in Japan and Europe and has even been dubbed the "Mushroom King". It is nutritional and has been known to help improve immunity, curb diabetes and protect the liver.
Edited by Jacob Hooson
Copyright © 2015 China Daily . All Rights Reserved Sponsored by Kunming Municipal Government . Presented by China Daily .