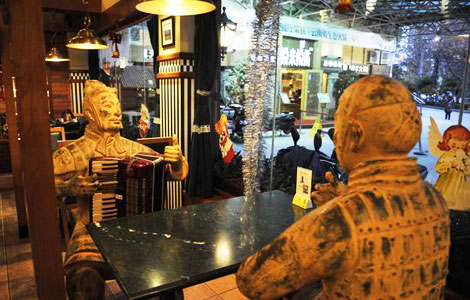 2013-06-03
Two Terracotta Warrior replicas "sit" in a cafe to draw customers in Kunming.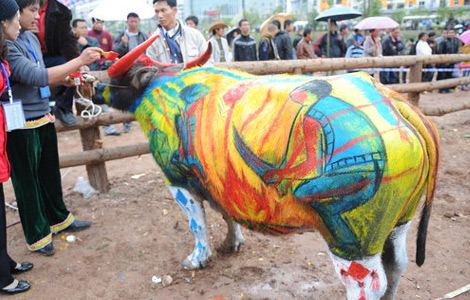 2013-06-03
An International Buffalo Body Painting Contest was held in Jiangcheng, Yunnan province on Dec 10, 2011. It drew 48 teams from 10 different countries.

2013-06-03
Some 100,000 fish were freed here in the hope of protecting the ecosystem and improving the water quality in the lake.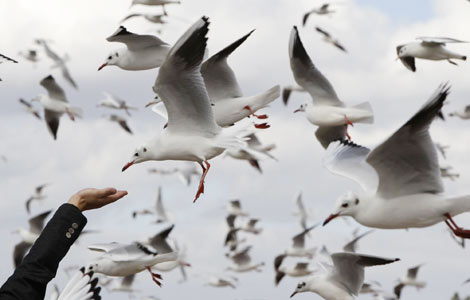 2013-06-03
Tens of thousands of black-headed gulls fly to Kunming from Siberia to spend the winter each year since 1985.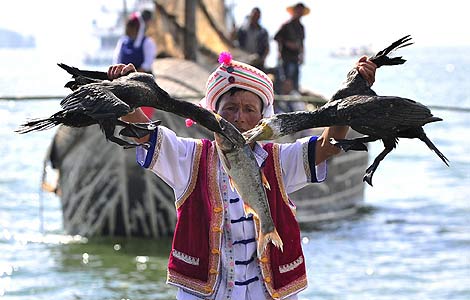 2013-06-03
A Chinese Bai ethnic minority fisherman pulls two cormorants away from a fish during Erhai lake fishing opening festival in Dali, Yunnan province September 28, 2011. The cormorants are domesticated for fishing.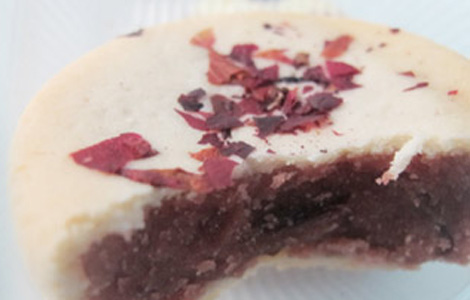 2013-06-03
Mooncake: Impression of Yunnan.crowne plaza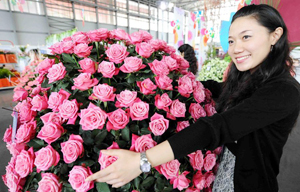 2013-06-03
The 14th Kunming International Flower Exhibition was held in Kunming of Yunnan province, Sept 7, 2011.

2013-06-03
Jinghong Port on Lancang River