Lanyu Lian premieres in Kunming
By Ge Jieru ( chinadaily.com.cn )
Updated: 2016-12-14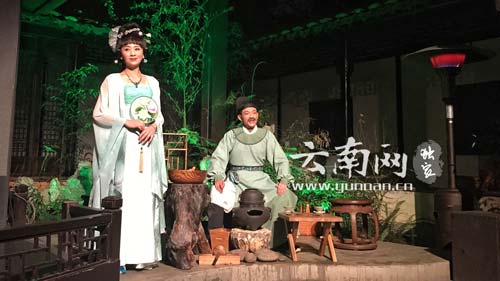 Stage photo of Lanyu Lian. [Photo/yunnan.cn]
A stage play of Lanyu Lian premiered in Kunming, capital of Yunnan province, on Dec 7.
Lanyu Lian tells the love story of Lu Yu (AD 733-804), China's "tea saint" from the Tang Dynasty (AD 618-907).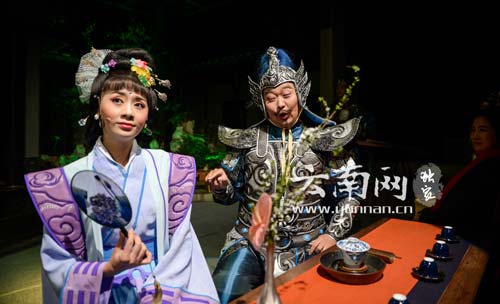 Stage photo of Lanyu Lian. [Photo/xinhua]
The stage play integrates three Chinese culture elements of tea, courtyards and drama, and was performed in Kunming's Lianhua Lake Theatre - the former house of Chen Yuanyuan, a courtesan that lived during the late Ming and early Qing dynasties.
Edited by Jacob Hooson