Rising generation of ink painting artist in Yunnan
By Qiu Guizhen ( chinadaily.com.cn )
Updated: 2016-11-22
Zhang Jun, a young Yunnan painter, will display his ink and wash paintings on Nov 26 at the Yunnan provincial library, leading the wave of a new generation of Yunnan painters.
The display called "Chirography" will exhibit over 80 creations from the painter, all drawn over the past eight years while honing his craft in Kunming.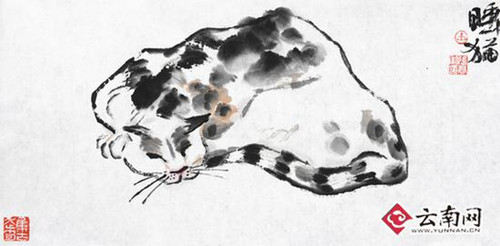 An ink and wash painting by Zhang Jun, The Seeping Cat. [Photo/yunnan.cn]
"The products of Zhang Jun show rich Chinese cultural traditions. It is never easy to create art like that," said Zhang Jiandong, associate professor of the Yunnan Arts University where Zhang Jun graduated.
"Chirography shows the emotions and feelings of one person. Refined chirography is the whole life pursuit of all artists," the painter said. He added that ink paintings can test an artist's aesthetics, culture and life experiences. Creations of the same artist can differ from one another at different times in their life, in accordance to the changing emotions of the painter.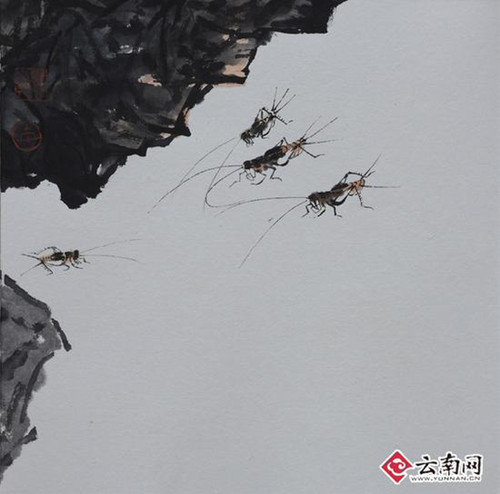 Autumn Tweet, another painting by Zhang Jun,. [Photo/yunnan.cn]
Zhang Jun majored in strokes and calligraphy at Yunnan Arts University. Many of his artworks have been displayed in exhibitions, including one displayed in 2013 at the provincial library to help the disabled.
Edited by Zachary Dye