Nie Er Music Week opens in Yunnan
By Li Yingqing and Shi Wenzhi ( chinadaily.com.cn )
Updated: 2015-07-23
The 4th Nie Er Music Week commenced in the city of Yuxi in Southwest China's Yunnan province on July 17.
To kick off the week, an opening ceremony was held at the Great Hall of the People in the city, which is also the hometown of composer Nie Er (1912-1935).
A series of events will be held throughout the duration of the music week from July 17-21, including music shows, musical plays and chorus competitions.
The event is being held in memory of Nie Er, the composer of the Chinese national anthem, and to mark the 80th anniversary of creating the national song of People's Republic of China.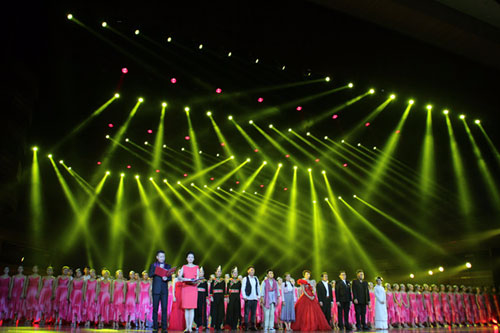 The evening gala of Our Nie Er in Yuxi, Southwest China's Yunnan province, on July 17 [Photo/China Daily]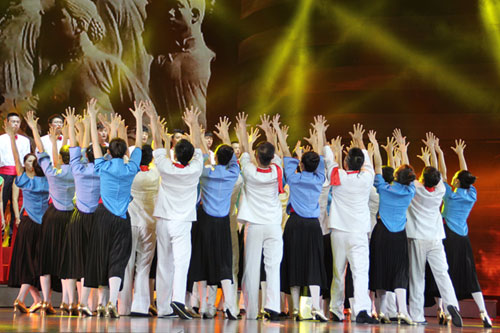 Dancers perform Graduation in the opening ceremony of the Nie Er Music Week in Yuxi, Southwest China's Yunnan province, on July 17. [Photo/China Daily]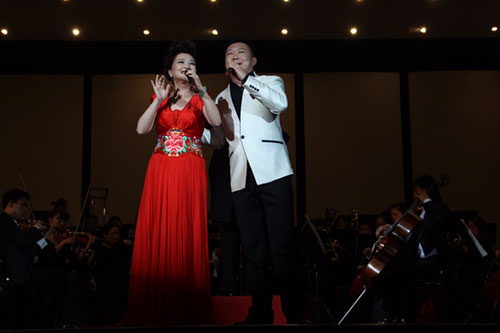 Singers perform Hudie Quanbian. [Photo/China Daily]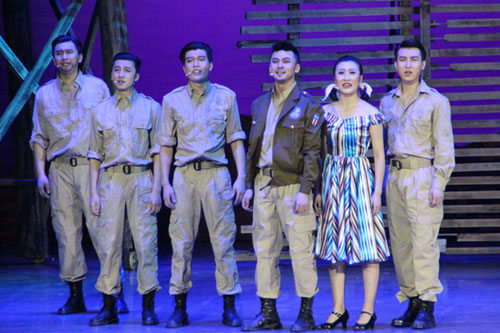 Musicians perform The Tiger Crew. [Photo/China Daily]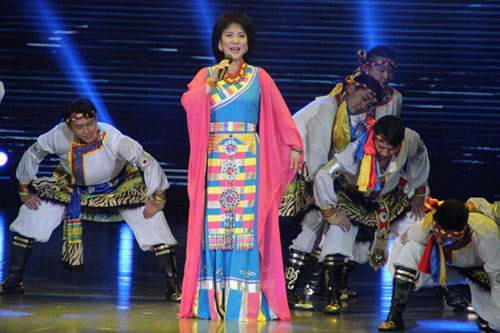 Tibetan singers perform in the opening ceremony of Nie Er Music Week. [Photo/China Daily]
Edited by Ge Jieru and Jacob Hooson