Heshun ancient town in Yunnan
By Ge Jieru ( chinadaily.com.cn )
Updated: 2014-12-16
Heshun ancient town is located in the southwest of Tengchong. Heshun (和顺) literally means gentle and amiable in Chinese, which is quite a snapshot of the local residents in this ancient town. The following are stories of different families in this ancient town.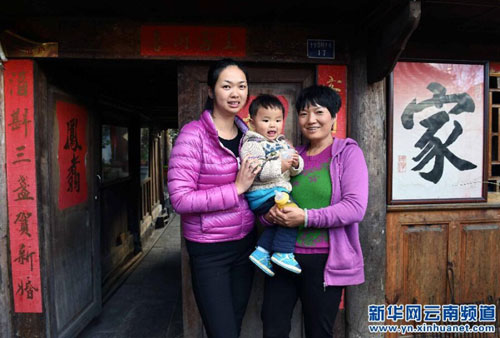 Cun Jingling (right), her daughter-in law (left) and Cun's grandson (middle) in front of their house. [Photo/Xinhua]
The 50-year-old Cun Jingling is the hostess of a house in Heshun ancient town. The house was constructed during the reign of Emperor Guangxu in the Qing Dynasty (1644-1911). Cun and her daughter-in law run a lodge named Haolitou in their house. Heshun ancient town, a living fossil of ancient Chinese architecture, started construction in the Ming Dynasty (1368-1644). The ancient town has kept its Ming and Qing dynasty architecture. The architecture tells the stories of the past 600 years of this ancient town quietly. Entering Heshun ancient town, the visitors may see the beautiful sceneries, which are just like a painting. Every house in the ancient town has its own story.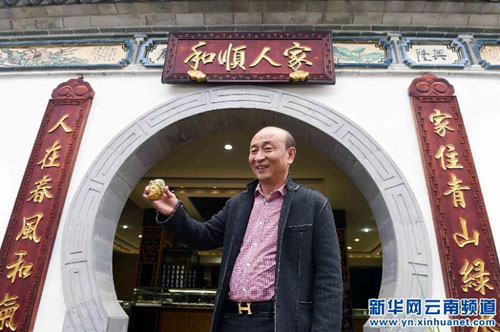 Liu Zhongshan, a 50-year-old jade shop owner, shows his jade accessory on Nov 29. [Photo/Xinhua]
Liu Zhongshan runs a jade shop in Heshun ancient town. In his words, being honest is the most important thing in running a business, and cheating the customers will ruin the business.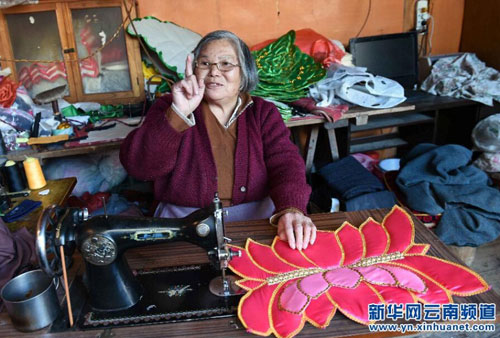 The 67-year-old Li Yanai lives in Shizi Street in Heshun ancient town. She started to learn tailoring at the age of eight, and she spent her whole life as a tailor. [Photo/Xinhua]