Bearing witness to a changing Xinjiang
By Xu Wei ( chinadaily.com.cn )
Updated: 2015-07-08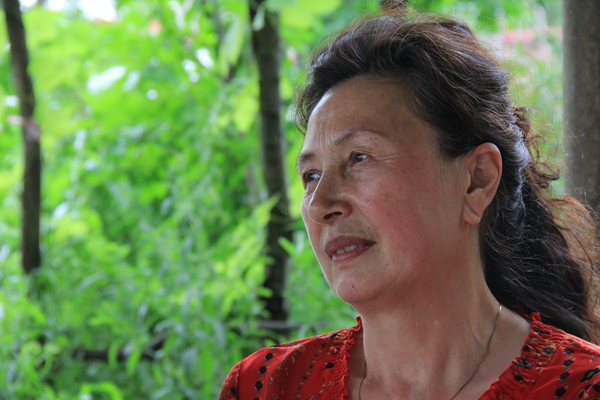 Galina Bagdanava, 62, is a retired worker at a local pharmaceutical company in Tacheng, Xinjiang Uygur autonomous region.[Photo by Xu Wei /China Daily]
Galina Bagdanava, 62, is a retired worker at a local pharmaceutical company in Tacheng, Xinjiang Uygur autonomous region.
Bagdanava, who is of Russian ethnicity, has built a multi-ethnic family with her Manchu husband. Her eldest son married a Han Chinese girl, while her second son has a Mongolian girlfriend.
Bagdanava's family came from the former Soviet Union and the family had lived in Tacheng since she was born.
"I was still a young girl in the Cultural Revolution period (1966-1976) and had to quit school for three years," she recalled.
She also received two years of high school education, but spent one of those years digging the wartime tunnels.
She was able to find a job at the local pharmaceutical company and met her future husband at a gathering hosted by a friend.
She said the family would celebrate all the festivals of the different ethnic groups in the family, and they would not turn away food from any ethnic group.
However, she said she is worried that her daughters-in-law have neither interest nor time to learn about the traditional skills ethnic Russian women master, including the making of jam and cheese.
"I am worried that the skills might be lost one day," she said.