Tai'an strives to be international tourist attraction
(chinadail.com.cn) Updated: 2021-09-24
Tai'an, East China's Shandong province is making efforts to promote its cultural tourism resources and is striving to become an international tourist resort, officials said at a news conference hosted by the city's municipal government on Sept 15.
Several plans were issued during the press conference to further accelerate the high-quality development of the city's culture and tourism industries. They included a focus on the protection and inheritance of the city's traditional culture, particularly Mount Tai culture. Great importance has also been attached to the city's ecological protection simultaneously, with a series of long-term scientific plans to be issued in the future.
Tai'an is working to develop high-end tourism projects, based on cultural creativity. The city's Taishan press and publication town is the only of its kind in China. The Taishan Ice and Snow Sports Center has the largest indoor ice and snow stadium.
High priority should also be given to meeting public satisfaction by improving public services. Tai'an will continue to increase public investment, such as building a number of urban and rural study rooms. The city will also bring more cultural benefits to the public by organizing cultural activities, as well as by improving the quality of tourism services.
The government will also focus on developing new cultural tourism products. Great efforts will be made to realize the transformation of rural tourism, sports tourism, research tourism, and night tourism. More international events, such as the International Marathon on Mount Tai, and other activities featuring the characteristics of Tai'an will be held.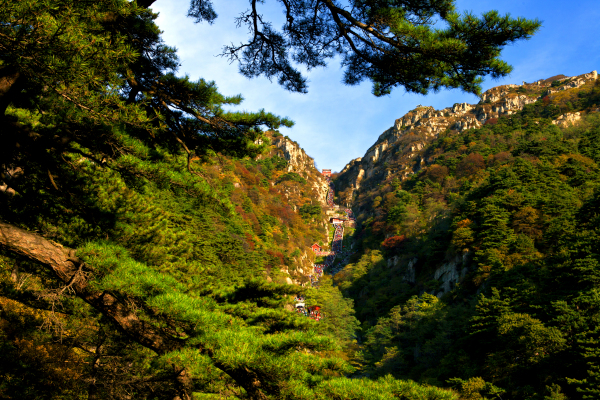 Mount Tai enjoys splendid scenery in four seasons. [Photo by Chen Yong/provided to chinadaily.com.cn]