Tai'an economy sees steady growth in Jan-July
(chinadaily.com.cn) Updated: 2021-09-08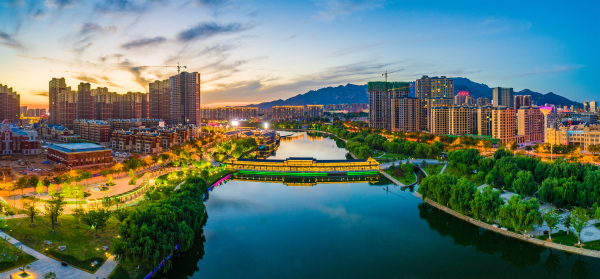 A view of Tai'an, Shandong province [Photo by Liu Guoqiang/provided to chinadaily.com.cn]
Tai'an, East China's Shandong province saw steady economic growth from January to July this year, announced the city's statistics bureau.
During the period, the city's added value of industries above designated size increased by 13.6 percent year-on-year, and up 13.8 percent year-on-year compared with the same period in 2019, with a two-year average growth of 6.7 percent.
The city's consumer market maintained recovering in past seven months.
Retail sales of entities above designated scale reached 13.99 billion yuan ($2.16 billion), up 20.0 percent year-on-year. Revenue of the city's 285 service enterprises above designated scale reached 11.84 billion yuan, up 19.2 percent year-on-year.
The city's general public budget revenue reached 16.27 billion yuan, up 13.9 percent year-on-year.
At the end of July, the balance deposit in financial institutions in the city was 483.63 billion yuan, up 6.1 percent from the beginning of the year, and ranking the 14th in the province.