Tai'an promotes COVID-19 vaccination for minors aged 12-17
(chinadaily.com.cn) Updated: 2021-08-09
Tai'an, East China's Shandong province, started COVID-19 vaccinations for minors aged between 12 and 17 on Aug 1.
Parents or guardians are required to understand and sign the consent forms before the minors can be vaccinated. They must also accompany the children during the vaccination.
Individuals who have received the vaccination should keep the skin around the inoculation spot clean and avoid scratching.
The city's plan is to first begin vaccinations for teens aged between 15 and 17 in early August. Those aged 12 to 14 will receive their vaccines at the end of August or the beginning of September. Vaccinations for those aged 12-17 group is expected to be completed by the end of September this year.
A student from Taishan Middle School receives a shot of a COVID-19 vaccine at a community healthcare center in Taishan district in Tai'an, Shandong province on Aug 6. [Photo/VCG]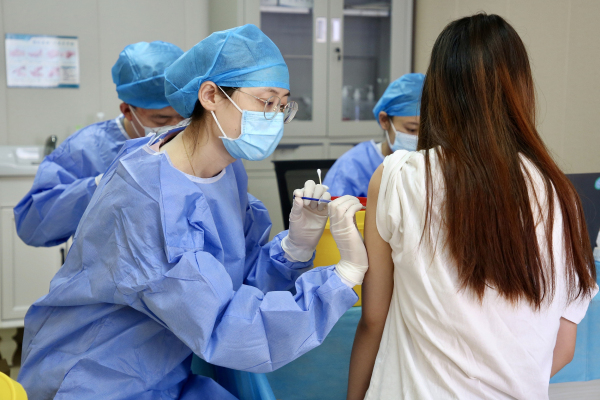 A teenager receives his first dose of a COVID-19 vaccine in Tai'an on Aug 6. [Photo/VCG]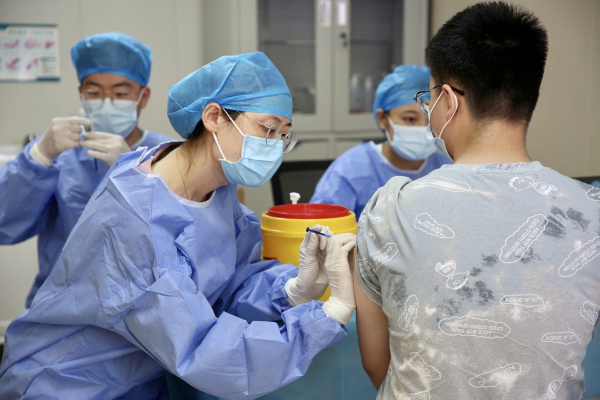 A teenager is vaccinated at a community healthcare center in Taishan district, Tai'an on Aug 6. [Photo/VCG]