Tai'an GDP rises 10% in H1
(chinadaily.com.cn) Updated: 2021-08-02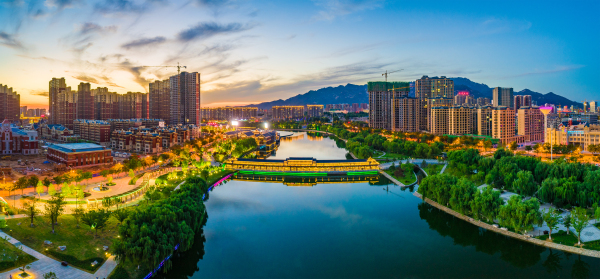 Tai'an, East China's Shandong province [Photo by Liu Guoqiang/chinadaily.com.cn]
The GDP of Tai'an, East China's Shandong province totaled 147.45 billion yuan ($22.82 billion) in the first half of this year, with a year-on-year growth of 10.7 percent and a two-year average growth of 5.3 percent, according to the city's statistics bureau.
The city's industries saw steady growth during the period. The added value of industries above designated size increased by 15.9 percent year-on-year and was up 15.7 percent over the same period in 2019.
Its consumption market boasted moderate growth. The total retail sales of consumer goods reached 53.33 billion yuan, up 23.1 percent year-on-year. The city's general public budget revenue totaled 16.11 billion yuan, with an increase of 19.3 percent year-on-year.
By the end of June, the deposit balance of financial institutions in the city was 486.44 billion yuan, up 6.7 percent compared with the beginning of this year.
People's livelihood in the city has also improved. In the first six month of this year, the per capita disposable income of all residents in Tai'an was 17,338 yuan, up 10.3 percent year-on-year. Specifically, the figure for urban residents was 21,378 yuan, up 8.7 percent, while it was 11,831 yuan for rural residents, up 14.5 percent.
The consumer price index (CPI) rose 0.8 percent year-on-year in June, down 0.3 points from the previous month, maintaining a moderate upward trend.