Peach flowers bring fortune to Feicheng
(chinadaily.com.cn) Updated: 2021-04-08
Peach flowers are in full bloom in Feicheng, a county-level city in East China's Shandong province, attracting a large number of visitors.
Feicheng is renowned for its peach trees which have been around for more than 1,100 years. The city has cultivated a unique peach cultural tourism industry combining flower appreciation, peach tasting, leisure and cultural experiences.
In recent years, Feicheng has made great efforts to develop the peach industry by optimizing varieties, improving soil quality, and building large-scale planting bases. The peach tree planting area in the city currently spans 100,000 mu (6,666.67 hectares).
The city has also promoted the integrated development of peach blossom sightseeing, the sale of fresh peaches and peach wood carving. More than 30,000 locals are engaged in peach wood carving, which generates an annual output value of 2 billion yuan ($305.2 million).
The peach industry has been credited with helping increase the incomes of locals and driving rural revitalization in Tai'an.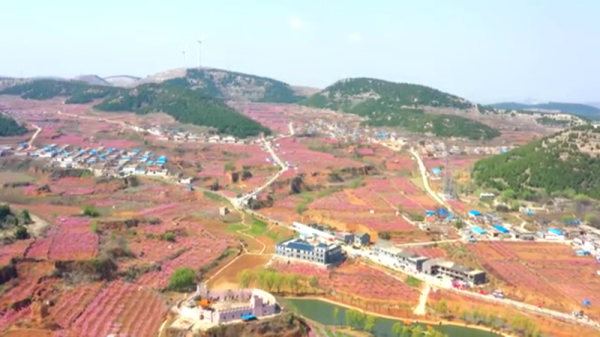 Feicheng is renowned for its peach trees, which have been around for more than 1,100 years. [Photo by Chen Kai/cnr.cn]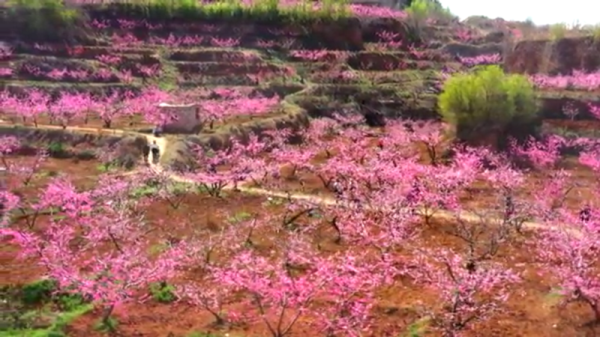 Peach flowers in full bloom in Feicheng [Photo by Chen Kai/cnr.cn]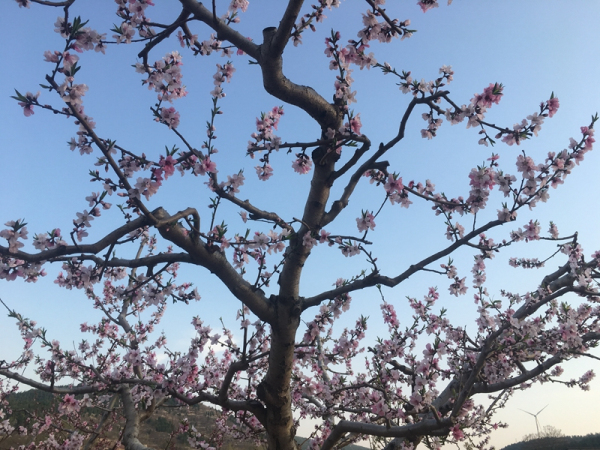 Peach blossoms have entered their flowering period in April in Feicheng. [Photo by Chen Kai/cnr.cn]