Feicheng Peach Blossom Festival
(chinadaily.com.cn)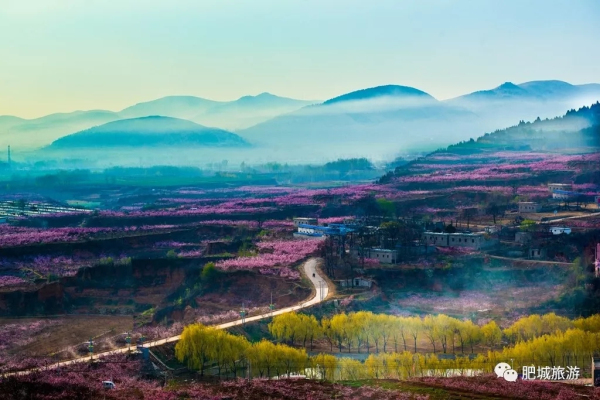 Blooming peach flowers add color to Feicheng. Feicheng, a county-level city in Tai'an, East China's Shandong province is famous for its peach blossom. [Photo/Wechat account: SDTXTA]C
Feicheng, a county-level city of Tai'an, Shandong province will host its peach blossom festival from around April to May every spring. It has become one of the four major peach festivals in China.
Feicheng is a renowned peach cultural tourist destination across China, producing mouthwatering honey peaches with beautiful peach flowers. The city's peach wood themed handicrafts have also won the warm praise of the customers.
In traditional Chinese culture, peach symbolizes longevity and peach wood is said to be capable of warding off evil spirits or interfering forces, therefore peach charms and peach wood ornaments are commonly seen in ancient China.
The Liutai Peach Garden and the Feicheng Centre Peach Garden are recommended by local tourism authorities as best locations to enjoy the sight of bloomy peach blossoms during the festival.