Taishan Ice and Snow Sports Center
(chinadaily.com.cn)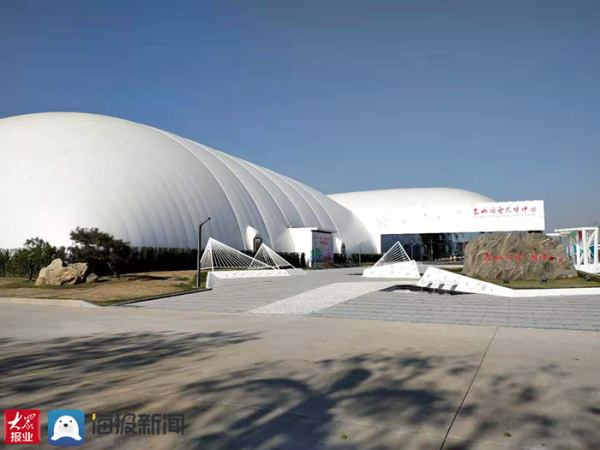 Taishan Ice and Snow Sports Center [Photo/dzwww.com]
The Taishan Ice and Snow Sports Center is currently the indoor ice and snow sports field with the largest scale and most complete functions in the Shandong province.
It can undertake domestic and foreign large-scale ice events including short track speed skating and figure skating.
The center, located in Taishan district, Tai'an city, is an important achievement in attracting investment and projects of Taishan district. Due to the impact of epidemic, it only took nine months from the start of construction to its completion and operation.
The center has a 1,800-square meter ice rink with international standards and it is the only rink that meets international standards in the city. The venue will serve as a training base for ice hockey, skating and short-track speed skating for the 2022 Winter Olympics.