Xintai-Taierzhuang Expressway to open by end of December
(chinadaily.com.cn) Updated: 2020-12-04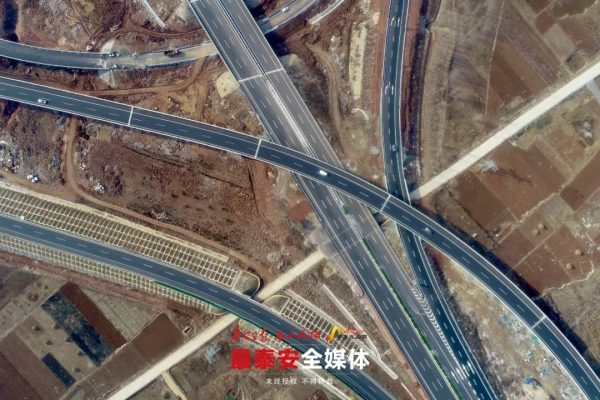 The Xintai-Taierzhuang Expressway will be open to traffic by the end of this December. The line is interlinked with many expressways, which will greatly promote transport in Shandong province. [Photo/dzwww.com]
The Xintai-Taierzhuang Expressway will be open to traffic by the end of this December.
The expressway starts from Xintai, a county-level city in Tai'an city, and ends in Taierhuang district, Zaozhuang city.
At 157.61 kilometers long, the line passes through Tai'an, Linyi and Zaozhuang cities in Shandong province. The Tai'an section is 6.3 kilometers long.
The expressway is two-way with four lanes, and will support the speeds up to 120 kilometers.
After completion, the expressway will be interlinked with the Beijing-Shanghai, Tai'an-Xinai and Qingdao-Lanzhou expressways, and will play an important role in promoting economic and social connections among cities in Shandong province.
The link will pass through many tourism and cultural attractions, including Mount Tai and Taierzhuang ancient town, providing a significant boost to the local tourism industry.