National printing and dyeing center approved in Tai'an
(chinadaily.com.cn) Updated: 2020-06-10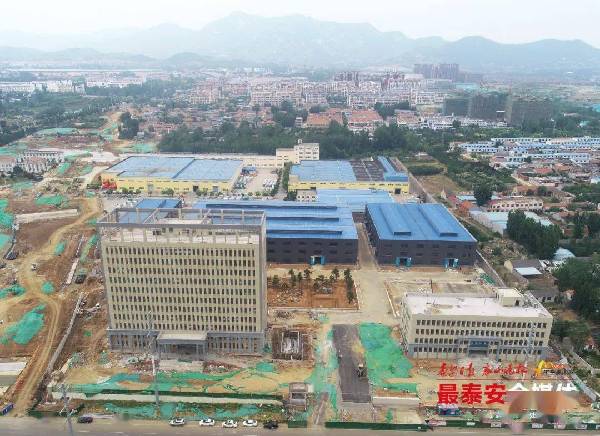 The main building of the national printing and dyeing technology innovation center is under construction in Tai'an, Shandong province. [Photo/taiandaily.com.cn]
A national printing and dyeing technology innovation center has been approved by the Ministry of Industry and Information Technology to be built in Tai'an, Shandong province.
The center will be the only national level manufacturing innovation center in the field of printing and dyeing, as well as the first of its kind to be approved for construction in Shandong province.
The center, led by Shandong Companion Group and Donghua University, will establish an innovation alliance consisting of Qingdao University, R&D institutions, and leading enterprises, as well as an advanced printing and dyeing company, which will support the operation of the center.
The center's main building, an R&D building with 11 floors and an area of 11,000 square meters, is currently under construction. A subsidiary building with an area of 4,000 square meters and a semi-works with an area of 26,000 square meters are also under construction. The entire center is expected to be completed in June.
The center will focus on researching and developing key technology, cultivating high-level talent, and promoting international cooperation to accelerate the development of China's printing and dyeing industry.