Rovaniemi delegation visits Tai'an
(chinadaily.com.cn) Updated: 2020-01-09
Cui Honggang, Party secretary of Tai'an, met with a government delegation from Rovaniemi, Finland led by Esko Lotvonen, mayor of Rovaniemi on Jan 9 in Tai'an, East China's Shandong province.
The two sides held talks on further deepening educational cooperation.
Cui extended his warm welcome to the delegation. He said that in recent years, the two cities have maintained friendly exchanges, laying a solid foundation for further cooperation.
Chinese families generally attach great importance to children's education and have high expectations on government investment in public services such as education, said Cui, adding that as a result of the comprehensive two-child policy, the newborn population in Tai'an shows a rise, generating more demand for educational infrastructure such as kindergartens, primary and secondary schools.
As Finland is a world leader in basic education, with advanced educational concepts and school-running models, Cui expressed his hope that through this visit, the Rovaniemi delegation would expand cooperation with local schools and universities, enhance mutual understanding as well as deepened friendship.
Rovaniemi city mayor expressed his hope that the two cities would continue to deepen cooperation in the field of education to create more opportunities for the next generation to know each other and provide a broader platform for exchanges.
Lotvonen said that they also look forward to cooperating with Tai'an enterprises in the fields of art design, creative industry and modern service industry.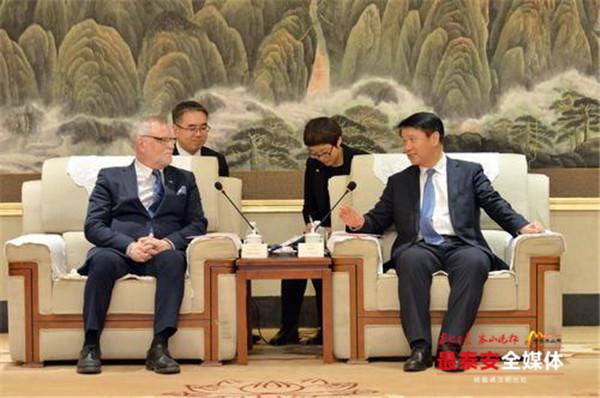 Cui Honggang (right), Party secretary of Tai'an, meets with a government delegation from Rovaniemi, Finland on Jan 9. [Photo/my0538.com]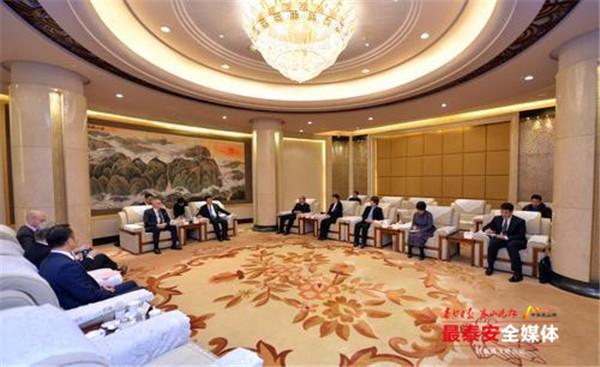 The two sides hold talks on expanding the bilateral educational cooperation. [Photo/my0538.com]