Strawberry season arrives in Tai'an village
(chinadaily.com.cn) Updated: 2019-12-26
Winter is the harvest season for strawberry. Residents in Taishan district, Tai'an looking to enjoy some fruit-picking fun may pay a visit to the strawberry greenhouses in Yejiazhuang village.
According to Zhou Changwei, secretary of the Party branch of Yejiazhuang village, there are eight greenhouses in the village for fruit-picking, covering more than 6666.67 square meters.
"We plant strawberries and cherry tomatoes in winter. Many people come here to experience the fun of self-picking."
Zhou said that as an effort to promote rural revitalization, increase villagers' incomes, and improve their lives, Yejiazhuang in recent years has given full play to its abundant natural resources and geographic positions, and promoted rural tourism.
The village has launched various rural leisure activities, integrating fruit picking, rural sightseeing, study tours and amusement parks.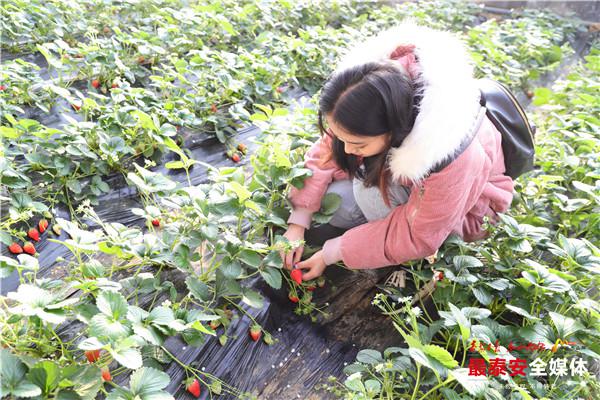 A visitor picks strawberries at a greenhouse in Yejiazhuang village. [Photo/my0538.com]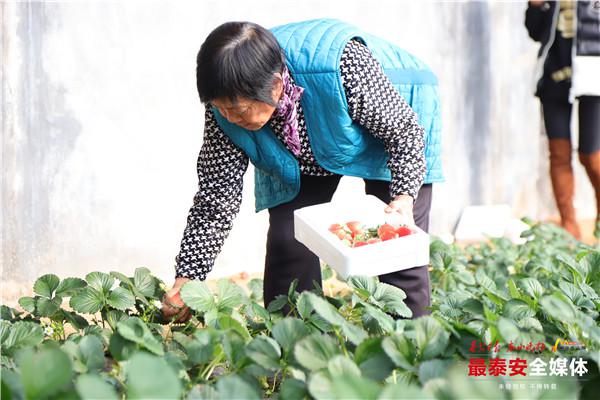 Yejiazhuang village in Taishan district, Tai'an enjoys a good harvest season for strawberries. [Photo/my0538.com]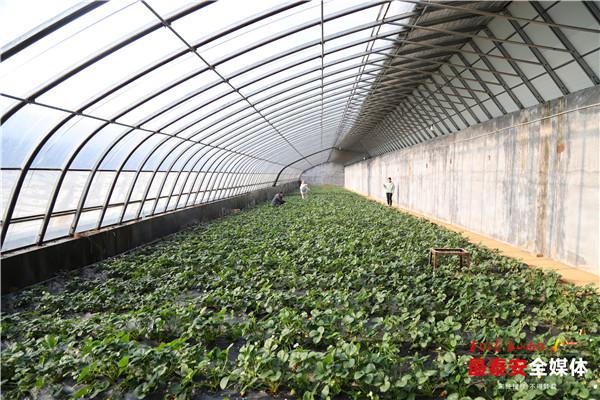 A strawberry greenhouse in Yejiazhuang village in Taishan district, Tai'an. [Photo/my0538.com]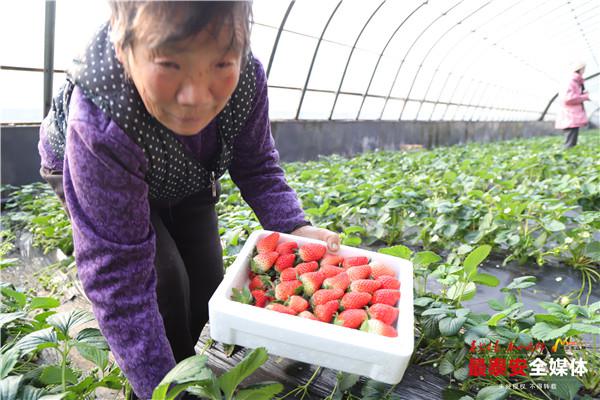 Sweet and juicy strawberries are available for self-picking in Yejiazhuang village. [Photo/my0538.com]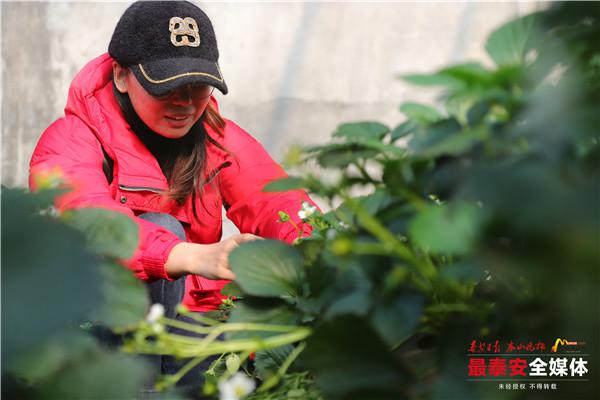 A visitor enjoys picking strawberries at a greenhouse in Yejiazhuang village in Taishan district, Tai'an. [Photo/my0538.com]