Global logo design competition for Mount Tai porters concludes
(chinadaily.com.cn) Updated: 2019-11-29
The award ceremony of the logo design competition for Mount Tai porters was held on Nov 29 in Tai'an, East China's Shandong province.
The competition, launched in late March, called for entries from worldwide to display the original concept and new connotation of the spirit of Mount Tai porters, who have the traditional spirit of "engaging in unostentatious hard work, willing to shoulder heavy burdens, never slackening their efforts and pressing ahead with indomitable will", and have evolved new connotations with time.
According to the Mount Tai porter spirit education base office, as of June 30, a total of 3,105 design works had been submitted at home and abroad. There were 3,089 entries from domestic cities and regions and 16 ones from 14 foreign countries, including the United Kingdom, France, Canada and Spain.
An expert panel consisting of professors from well-known domestic design institutes and universities evaluated the works and after rounds of selection, the judges chose nine nominations, two second prizes and one first prize while the grand prize remained vacant.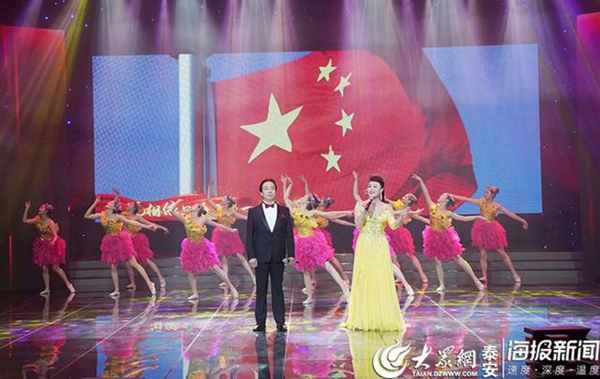 The award ceremony of the logo design competition for Mount Tai porters is held on Nov 29 in Tai'an, East China's Shandong province. [Photo/dzwww.com]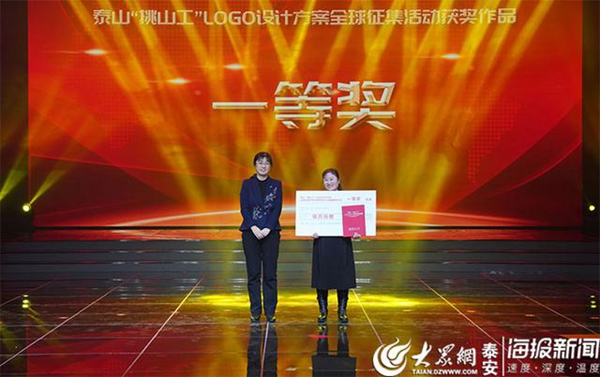 Xu Shuhua (right) from Jilin province wins first prize in the logo design competition for Mount Tai porters. [Photo/dzwww.com]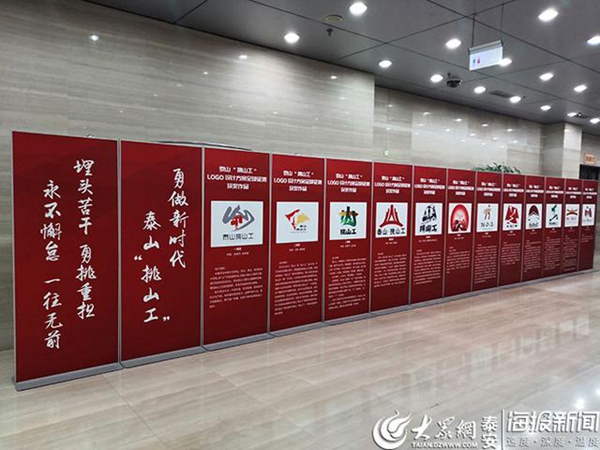 All award-winning works are exhibited. [Photo/dzwww.com]