Sino-German medical management forum held in Tai'an
(chinadaily.com.cn) Updated: 2019-11-07
The Sino-German Hospital Management and Discipline Construction Forum opened on Nov 6 in Tai'an, East China's Shandong province.
Dr Tobias Schilling from Germany's Hannover Medical Center and Professor Sudhakar Jayaram, an expert on hospital management from India, were invited to give special reports at the forum, which was organized by the Tai'an Municipal Hospital.
"We hope to introduce more practical management techniques to guide hospital construction and daily management, and to provide more diversified and personalized services for locals through continuous learning and exchanges with international medical centers," said Cheng Yunsong, director of the Tai'an Municipal Hospital.
The three-day forum was also attended by medical staff from major hospitals in Beijing, Chongqing, and neighboring provinces.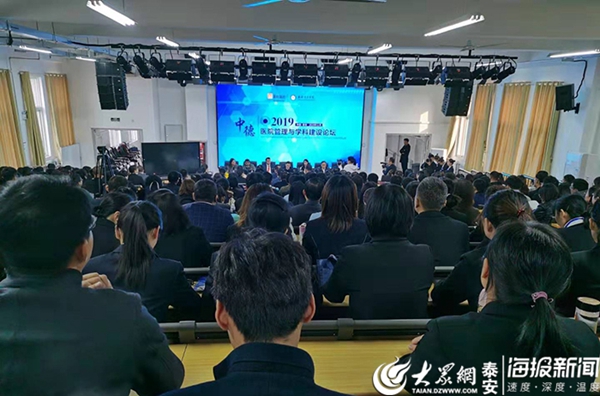 The Sino-German Hospital Management and Discipline Construction Forum opens on Nov 6 in Tai'an, East China's Shandong province. [Photo/dzwww.com]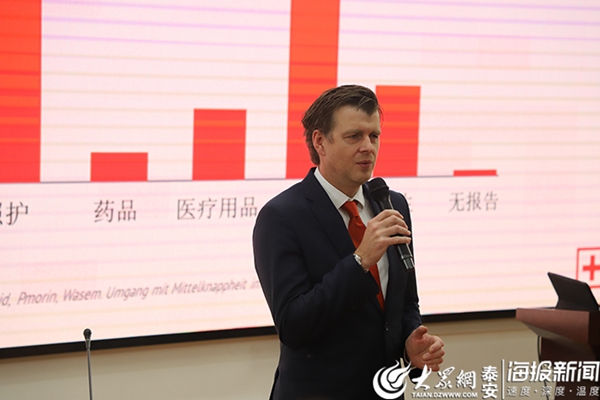 Dr Tobias Schilling from Germany's Hannover Medical Center gives a report during the forum. [Photo/dzwww.com]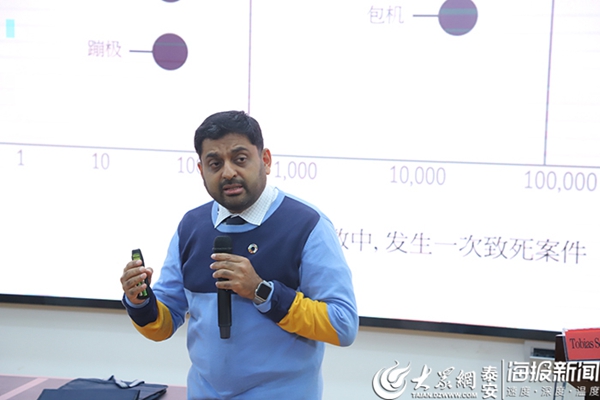 Sudhakar Jayaram, an expert on hospital management from India, gives a report during the forum. [Photo/dzwww.com]