Mount Tai Intl Marathon held in Tai'an
(chinadaily.com.cn) Updated: 2019-10-29
A record 25,595 runners from 17 countries set off from the Mount Tai Convention and Exhibition Center at 8:00 am on Oct 27, marking the start of the 2019 Mount Tai International Marathon.
After facing some fierce competition, Kenyan runners finished in the top three spots in both the men's and women's races.
The top male runner finished in 2 hours 16 minutes 21 seconds, about 10 minutes faster than the winner of the previous marathon. The top female runner broke the previous record with a time of 2 hours 32 minutes 49 seconds.
The marathon, which was jointly organized by the Chinese Athletics Association, the Shandong Provincial Sports Bureau, and the Tai'an government, is a class-A standard event of the Chinese Athletics Association and a well-known marathon within China.
The event was broadcast on the CCTV sports channel, offering viewers a glimpse of the city's beautiful urban landscape.
The marathon has been held every year since 2014, but this year's race was new and improved, as the city's main roads and scenic spots were included in the course. This meant that runners were able to admire the city's urban scenery during the first half of the marathon and natural scenery in the second half.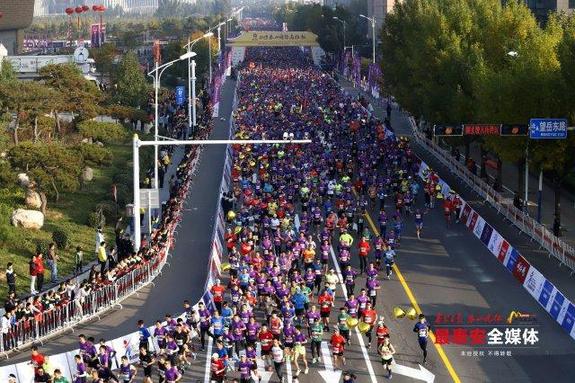 The 2019 Mount Tai International Marathon kicks off on Oct 27 in Tai'an, East China's Shandong province. [Photo/my0538.com]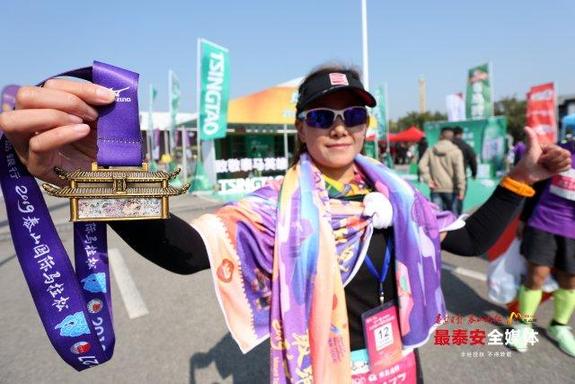 A runner shows off her medal after the competition. [Photo/my0538.com]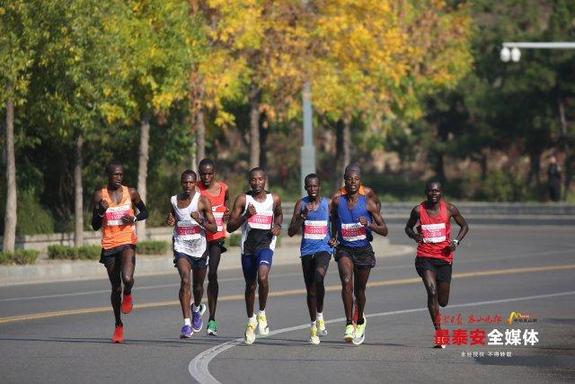 Participants compete during the 2019 Mount Tai International Marathon. [Photo/my0538.com]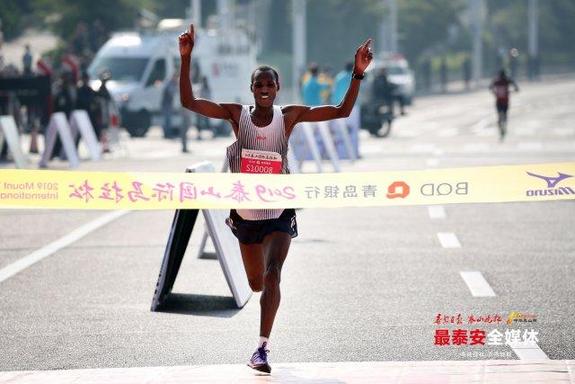 The men's champion finishes the full marathon in 2 hours 16 minutes 21 seconds. [Photo/my0538.com]