Meeting of Sino-US school principals held in Tai'an
(chinadaily.com.cn) Updated: 2019-10-28
The Sino-US Primary and Secondary School Principals Exchange and Cooperation Symposium was held on Oct 26 in Tai'an, East China's Shandong province.
Twenty-five principals, school district leaders, and College Board officials from the United States and more than 100 education officials, principals, and teachers from throughout Shandong province attended the event to share experiences and discuss cooperation.
This was the sixth such meeting held in Tai'an, where principals of primary and secondary schools in China and the US discuss AP curriculum, Chinese language teaching, professional growth for teachers, personalized development for students, inter-school cooperation, and other topics.
Seven schools in Tai'an signed cooperation agreements with American schools in the presence of the US College Board and the Shandong Provincial Department of Education.
The US delegation also visited Taishan High School to observe its teaching environment and experience traditional Chinese culture. They talked with principals, teachers, and students about school construction and management, professional development for teachers, and innovative talent training.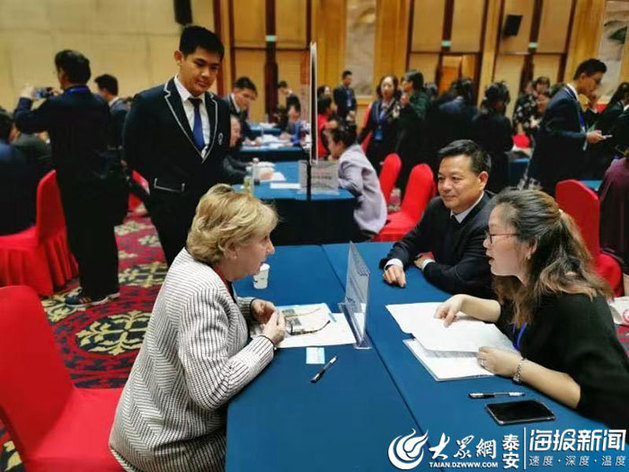 Principals of primary and secondary schools in China and the United States discuss cooperation in Tai'an, Shandong province. [Photo/dzwww.com]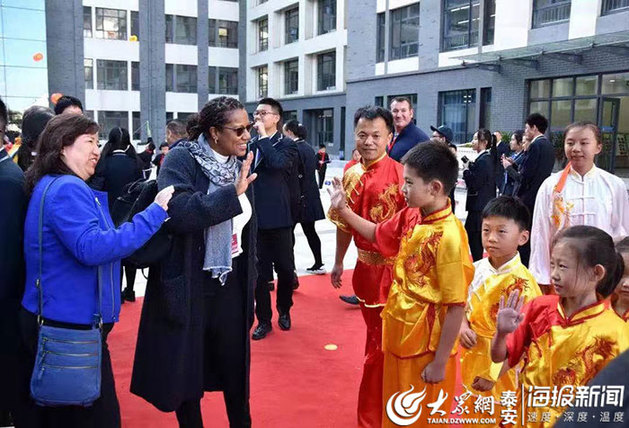 Principals of US primary and secondary schools visit Taishan High School in Tai'an, Shandong province. [Photo/dzwww.com]