Mount Tai climbing festival promotes local culture, tourism
(chinadaily.com.cn) Updated: 2019-09-09
The 33rd International Mount Tai Climbing Festival and the 2019 China (Tai'an) Fair for Investment and Cooperation opened in grand style on Sept 6 in Tai'an, East China's Shandong province.
According to the organizing committee, the festival consists of 24 theme events ranging from economic and trade activities, tourism promotions, as well as cultural and sports activities to scientific and technological fairs.
It is designed to increase the city's international profile, as well as to celebrate the 70th anniversary of the founding of the People's Republic of China.
Culture and tourism activities will be highlighted to promote the city's unique culture and customs, as well as its distinctive and rich tourism resources.
"The festival is an important opportunity to carry forward Mount Tai culture and develop regional tourism," said Li Huamin, director of the Tai'an municipal bureau of culture and tourism.
In an effort to promote local cuisines and specialties, as well as tap the potential of the city's nighttime economy, a food festival has been held to attract more visitors.
In addition, in order to improve industrial elements and strengthen the exhibition economy, the 7th National Publication Hall Distribution and Construction Fair and the 2019 Shandong Mount Tai Tourism Commodities and Equipment Expo will also be held during the festival.
Discount coupons and special offers related to various shows, performances, and scenic spot tickets will also be available for local residents to motivate development of the regional cultural sector and tourism industry, foster new economic growth drivers, as well as enrich people's lives.
The festival was first launched in 1987 and has been held for 33 consecutive years.
Jointly organized by the Chinese Mountaineering Association, the Investment Promotion Affairs Bureau of the Ministry of Commerce, the Shandong Provincial Department of Culture and Tourism, the Shandong Provincial Department of Commerce, the Shandong Administration of Sports, and the Tai'an government, this is one of the most important events in the city.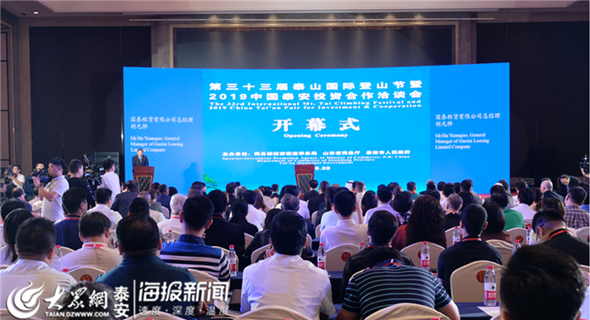 The 33rd International Mount Tai Climbing Festival and the 2019 China (Tai'an) Fair for Investment and Cooperation opens on Sept 6 in Tai'an, East China's Shandong province. [Photo/dzwww.com]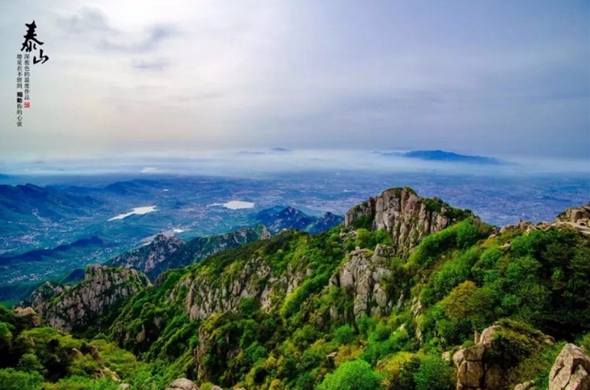 The picturesque landscape of Mount Tai. [Photo by Zhang Jie/WeChat account: SDTXTA]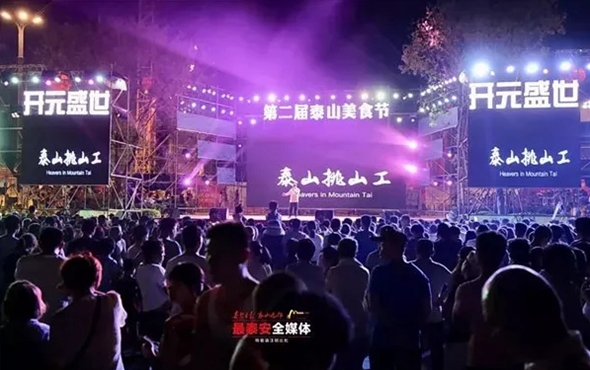 A food festival is held to tap the potential of the city's nighttime economy in Tai'an. [Photo/my0538.com]