Beer festival dazzles Tai'an
(chinadaily.com.cn) Updated: 2019-08-19
The sixth Tsingtao Beer Festival opened in grand style on Aug 16 in Tai'an, East China's Shandong province, attracting crowds of festival-goers to enjoy the carnival-like celebration.
According to the organizing committee, the event will last for 10 days, during which a series of activities will take place including music festivals, performances, artistic parades, drinking competitions and trade events.
"We provide craft beer for the festival, which is canned from the production line and delivered to the site to offer visitors the best taste," said a staff member from the festival organizing committee.
"I especially like to drink beer. The festival offers a great destination for me to spend my leisure time as I can come here to enjoy the craft beer with my friends," said a citizen surnamed Zhang.
Revelers can also feast on a vast variety of snacks and cuisine at the festival.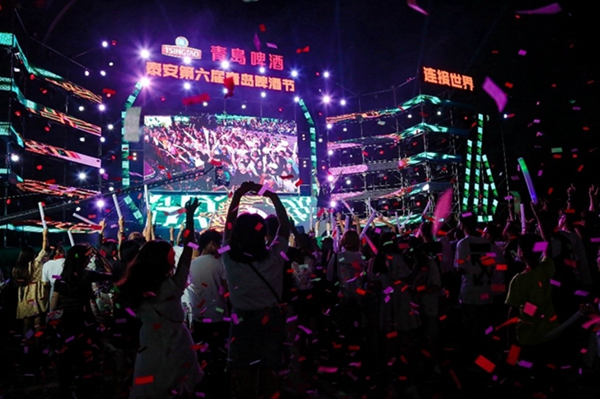 The sixth Tsingtao Beer Festival opens in grand style on Aug 16 in Tai'an, East China's Shandong province. [Photo/cnr.cn]
Revelers enjoy beer and snacks with their friends at the sixth Tsingtao Beer Festival in Tai'an, East China's Shandong province. [Photo/cnr.cn]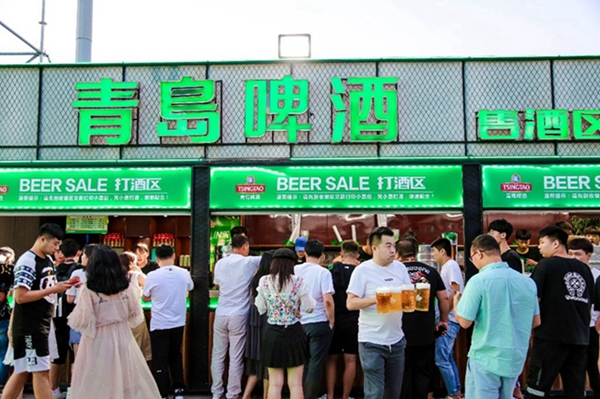 Visitors crowd the beer booths at the sixth Tsingtao Beer Festival in Tai'an, East China's Shandong province. [Photo/cnr.cn]