Children's drama festival opens in Tai'an
(chinadaily.com.cn) Updated: 2019-06-03
Tai'an city's fourth children's drama festival opened on June 1, the International Children's Day, in Shandong province, entertaining its young residents with numerous drama performances.
Jointly organized by the Tai'an publicity department, the Tai'an education bureau, and the Tai'an bureau of culture and tourism, the festival is also part of the city's celebrations to mark the 70th anniversary of the founding of the People's Republic of China.
Since 2016, more than 100 children's plays have been performed during the annual festival, which is well received by kids in the city.
More than 30 plays are expected to be performed during this year's festival, during which national and provincial performance units will be invited to perform.
Drama performances coming to schools and expert lectures will also take place during the festival.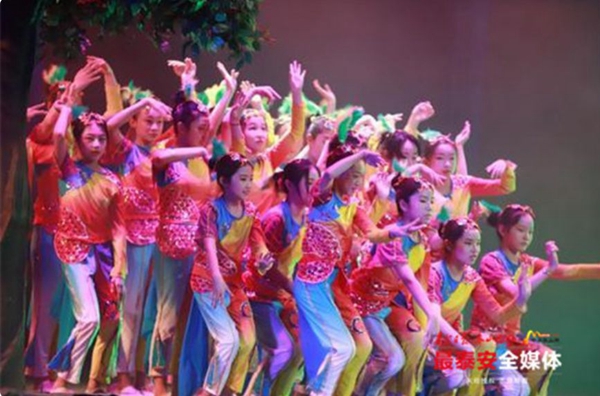 A photo taken on June 1 shows the performance marking the opening ceremony of the fourth children's drama festival in Tai'an, Shandong province. [Photo/my0538.com]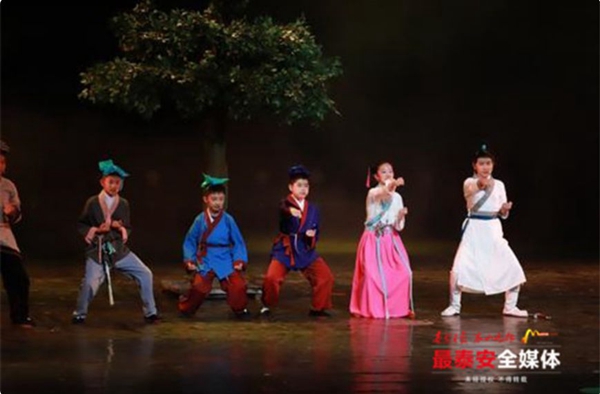 Children stage a drama at the opening ceremony of the fourth children's drama festival in Tai'an, Shandong province on June 1. [Photo/my0538.com]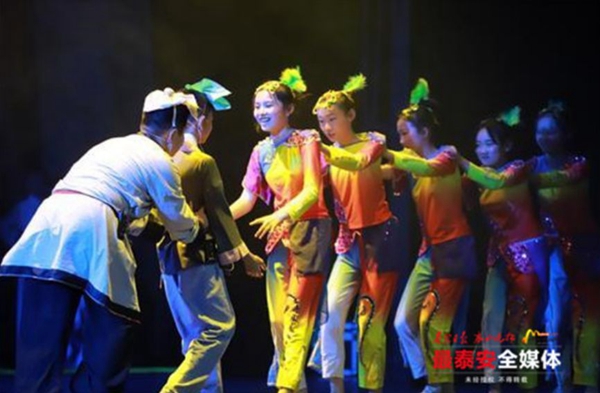 A series of children's plays are staged at the opening ceremony of the fourth children's drama festival in Tai'an, Shandong province on June 1. [Photo/my0538.com]