Huawei Cloud Stack Online settles in Tai'an
(chinadaily.com.cn) Updated: 2019-04-11
Huawei Cloud Stack Online was recently launched in the Tai'an Cloud Computing Center to promote the innovative cloud application of local enterprises.
Huawei Cloud Stack is a DC solution that supports physically discrete but logically unified resources, and collaboration between cloud platforms and management software. It is Huawei's full-stack hybrid cloud solution that builds high-performance IT infrastructure by leveraging expertise from in-house chip design to hardware optimization.
With the development of digital economy, enterprises are stepping into the development of the "cloud" era. Emerging technologies such as cloud computing and big data have brought new development opportunities to the transformation of enterprises.
The Huawei Cloud Stack will help to accelerate the transformation of old and new growth drivers in Tai'an and reduce the operating costs of local enterprises.
The Tai'an Cloud Computing Center, constructed and operated by Zhongzhi Electronics, has developed and launched more than 20 cloud platform products and served more than 300 government and enterprise platform users in and out of Shandong province.
"We will work with Huawei to build the Tai'an Cloud Computing Center into a base for the output and operation of innovative achievements, support local high-quality development and create new economic growth drivers for local enterprises," said Li Songhe, president of Zhongzhi Electronics.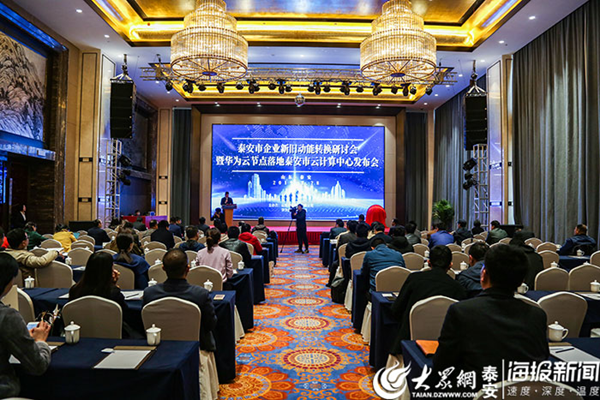 A news conference is convened on March 28 to launch the Huawei Cloud Stack Online in the Tai'an Cloud Computing Center. [Photo/dzwww.com]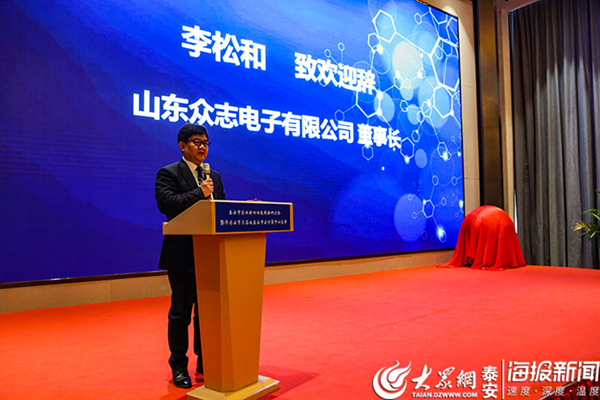 Li Songhe, president of Zhongzhi Electronics, delivers a speech at the news conference. [Photo/dzwww.com]