Tourism a boom in Tai'an in 2018
(chinadaily.com.cn) Updated: 2019-03-19
Tai'an city in East China's Shandong province achieved new progress in the development of its culture and tourism industry over the past year, according to a government work meeting convened on March 14.
Last year the city welcomed 7.59 million tourists, up 10.08 percent year-on-year, generating tourism revenues of about 84.77 billion yuan ($12.62 billion), up 13.38 percent year-on-year.
The Tai'an session of the 2018 Spring Festival gala was a perfect showcase for the city's beautiful landscapes and profound culture, and the gala's broadcast sparked interest in the city among tourists from home and abroad, according to a news report on Tai'an's official website.
Statistics show that tourism has greatly increased at several of Tai'an's tourist spots, such as Mount Tai and the Fanta Wild Adventure amusement park.
Meanwhile, a total of 68,000 cultural activities were held across the city benefiting local residents, including various art performances such as films, teleplays, dramas, operas, and musicals, involving the participation of approximately six million people.
According to data released by the Tai'an municipal department of culture and tourism, the second cultural consumption season directly drove the consumption of 9.37 million yuan.
The city is also ramping up efforts in cultivating new growth drivers in the cultural and tourism industry. The city's 50 tourism construction projects have been included in the national major tourism project library with investment amounting to 10.923 billion yuan. Among them, five projects were completed in 2018.
Another seven tourism projects have been listed in the provincial major items to boost tourism, including the Lianhua Town and a holiday resort in the Mount Tai scenic area.
The city now has 71 A-level scenic spots with the opening of the Baifo (White Buddha) Mountain Scenic Area.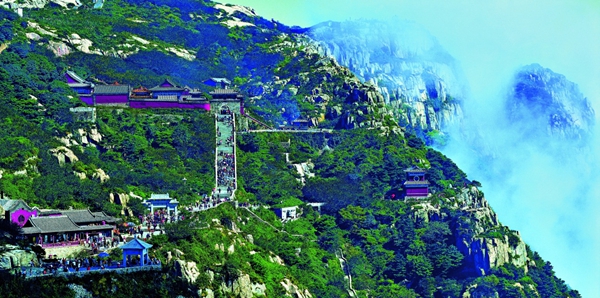 Mount Tai is the most iconic scenic area in Tai'an, East China's Shandong province. It was recognized by the United Nations Educational, Scientific and Cultural Organization as a world natural and cultural heritage. It became a UNESCO World Geo Park in 2006. [Photo provided to chinadaily.com.cn]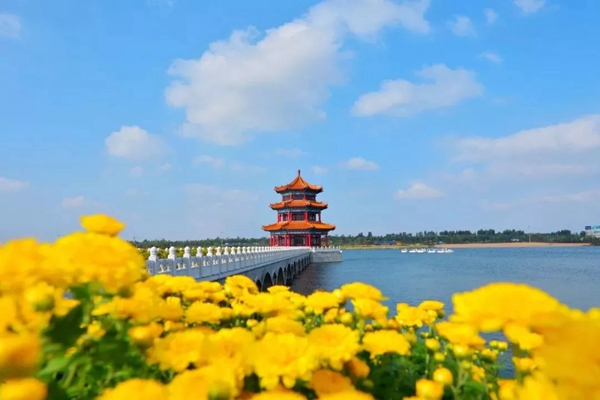 Tianyi Lake is a picturesque tourism destination in Tai'an city of Shandong province. [Photo provided to chinadaily.com.cn]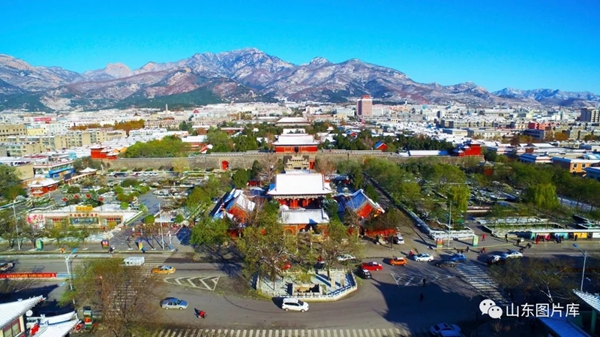 An aerial photo displays the beautiful landscape of Tai'an city in East China's Shandong province. [Photo/WeChat account: sd_photo]