Tai'an: a great city to live
(chinadaily.com.cn) Updated: 2018-09-28
Tai'an, East China's Shandong province was awarded the Shandong provincial Human Settlements and Environmental Award by the provincial government on Sept 20 for its fine natural and cultural environment.
Located at the southern foot of Mount Tai and situated in the continental half-moist monsoon climate district of the Temperate Zone, Tai'an enjoys a pleasant climate with an annual average temperature of 13 C (26.4 C in July and -2.6 C in January). It is thus blessed with numerous natural tourist resources, including Mount Tai, Dongping Lake, Culai Mountain, and Tianyi Lake.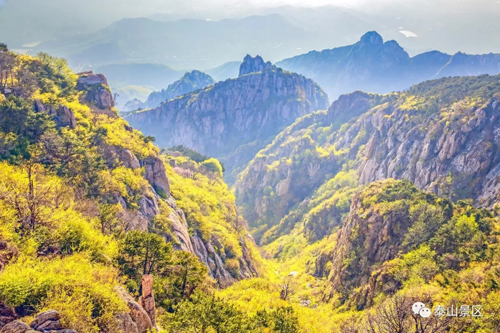 Mount Tai in springtime. [Photo by Qu Yezhi/WeChat account: hitaishan]
Tai'an is also the place of origin for Chinese civilization. The Dawenkou Culture originating in this area 5,000 years ago is a significant landmark in the history of Chinese civilization. It is near Qufu city in Shandong, the birthplace of Confucius, a philosopher of the Spring and Autumn Period (770-476 BC).
Mount Tai has been seen as a holy mountain for emperors in all dynasties to hold worship ceremonies due to the primitive worship of the sun and great mountains. It has attracted believers of Confucianism and Taoism, men of letters and celebrities to come and pay their respects.
Besides, Tai'an is a national sanitary city with complete infrastructural facilities. It has four universities and colleges famous home and abroad, including Shandong Agricultural University, University of Science and Technology of Shandong, Taishan Medical College, and Taishan College.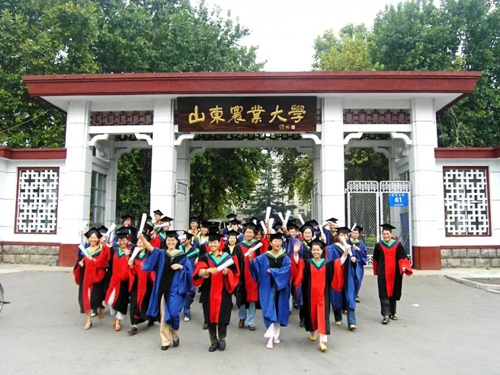 Shandong Agricultural University. [Photo/WeChat account: taishanwanbao]
It is one of the main north-south transportation hubs in China. The Beijing-Shanghai Expressway and Beijing-Fuzhou State Highway join up here. The west Beijing-Shanghai high-speed railway also stops at Tai'an railway station.
There are also an abundance of cultural facilities to richen its residents' spiritual and cultural life.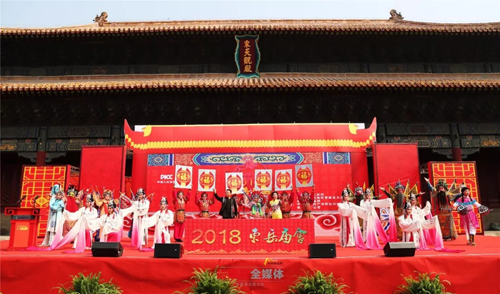 The annual folk festival Dongyue Temple Fair of Mount Tai 2018 is held at Dai Temple in Tai'an, Shandong province from April 29 to May 6. [Photo/my0538.com]
Tai'an has now been shaped into a city of old and new with the combination of ancient natural beauty and modern urban landscape, which makes it a great city to live, suitable for habitation.