Annual festival promotes regional development
(chinadaily.com.cn) Updated: 2018-05-24
Xintai, a county-level city in Tai'an, Shandong province, hosted its annual Cherry Festival and Economic, Trade and Culture Cooperation and Exchange Session at the picturesque Lianhua (Lotus) Mountain Scenic Area on May 20.
Highlighting the renowned local specialty -- Tianbao cherry, the event will last for 60 days, designed with about 30 activities to promote local agricultural products, agri-tourism, and distinctive folk culture as well as to attract investment and cooperation.
The town of Tianbao in Xintai boasts a history of more than 1,000 years of cherry cultivation. With ideal growing conditions and top notch quality, cherries produced in the town are noted as "the best fresh fruit in area north of the Yangtze River".
Tianbao was named "the leading town of planting cherries" by the Ministry of Agriculture and Special Agricultural Products Committee.
Currently, the town's cherry plantations cover an area of 1,000 hectares with an annual output of 2 million kilograms.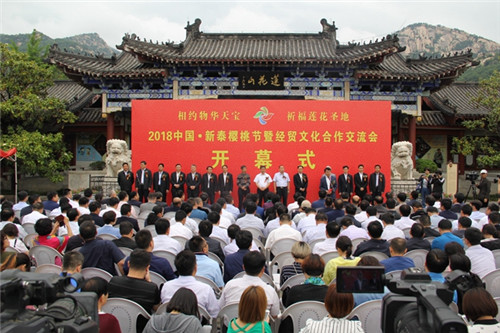 The Cherry Festival and Economic, Trade and Culture Cooperation and Exchange Session opens at the picturesque Lianhua (Lotus) Mountain Scenic Area on May 20 in Xintai, a county-level city of Tai'an, Shandong province. [Photo/Xinhua]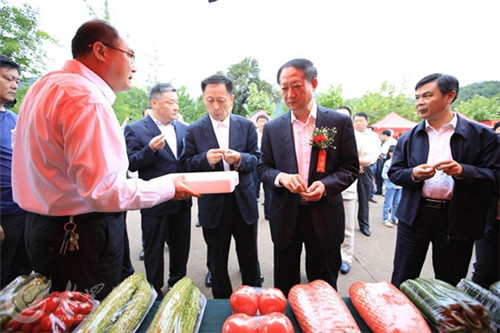 Local agricultural products are promoted at the event on May 20 in Xintai, a county-level city of Tai'an, Shandong province. [Photo/dzwww.com]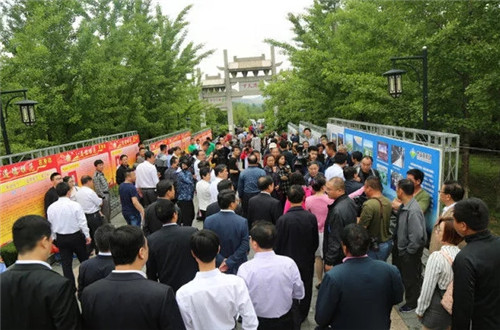 The first day of the Cherry Festival and Economic, Trade and Culture Cooperation and Exchange Session attracts many visitors on May 20 in Xintai, a county-level city of Tai'an, Shandong province. [Photo/dzwww.com]