New cultural tourism project adds charm to Dongping
(chinadaily.com.cn) Updated: 2018-05-23
The Baifo Mountain Cultural Industrial Park, one of Shandong province's key cultural tourism projects, opened in grand style on May 22 in Dongping county of Tai'an, Shandong province.
With a total investment of 5 billion yuan ($780 million), the park is designed with a planning area of 10 square kilometers.
Based on the Baifo Mountain scenic area, which is home to 134 ancient grotto sculptures, the park highlights Buddhist culture and gathers more than 20 related culture and tourism projects, with well-arranged constructions and sound infrastructure after four years' development.
According to the Dongping bureau of tourism, the county will launch new tourism products featuring the park and its famed scenic attraction -- Dongping Lake to attract more visitors.
The cultural industrial park expects to receive more than 6 million visitors each year, which will inject vitality into the county's development.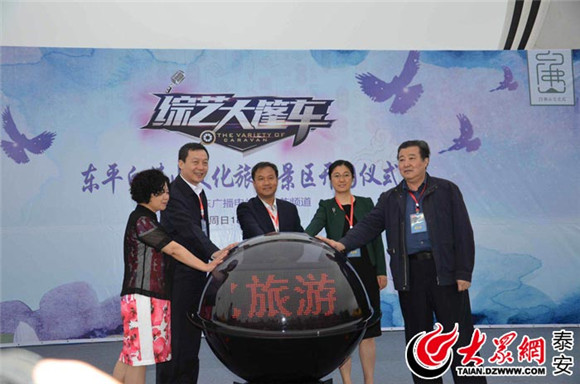 The opening ceremony of the Baifo Mountain Cultural Industrial Park is held on May 22 in Dongping county of Tai'an, Shandong province. [Photo/dzwww.com]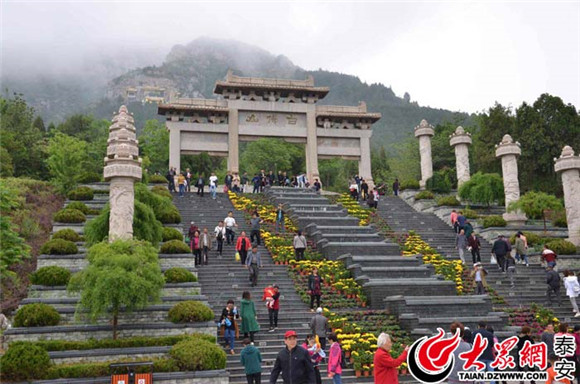 The Baifo Mountain is home to 134 ancient grotto sculptures and holds profound Buddhist culture heritage. [Photo/dzwww.com]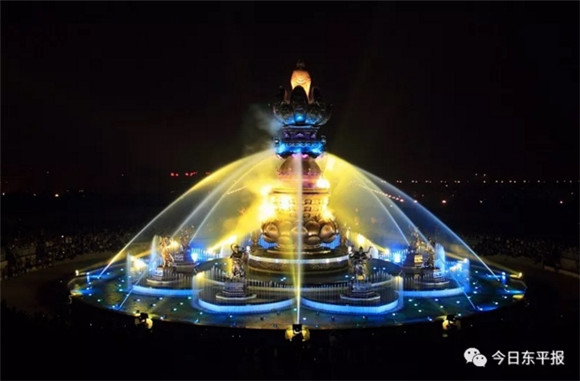 Night view of the statue of Guanyin bodhisattva (Goddess of Mercy) at the Baifo Mountain Cultural Industrial Park. [Photo/sddp.net]