Tai'an to pursue its development goals
(chinadaily.com.cn) Updated: 2018-03-22
A meeting was held by Tai'an's government on March 16 discussing the launch of four projects and 12 programs concerning Tai'an's future development.
The 12 programs are concerned with protecting natural scenery, enlarging the role of Mount Tai Museum, diverting water to cover more areas, boosting the tourism industry, optimizing ticketing systems to make booking more convenient, publicizing Tai'an's local culture, developing a camping program, rejuvenating the countryside, compiling stories about Tai'an, beautifying scenic spots, improving facilities, increasing safety standards, and enhancing the beauty of natural resources.
In addition, projects will be carried out in four major areas, namely safety, culture, tourism and industry.
To ensure safety, the quality of infrastructure will be improved to prevent unexpected disasters such as fires and floods.
Being a global tourist attraction, it is important to share Tai'an's fascinating culture with the outside world. For example, services offered at the Mount Tai Museum will be improved to educate more people about Tai'an. Also, traditional activities such as offering sacrifices to heaven will be performed to illustrate Tai'an's traditions and history.
As an increasing number of people visit Tai'an, tourism services must be improved to accommodate more tourists. For example, Tai'an will develop natural scenic areas where people can enjoy a leisurely holiday and relax, which is also beneficial to people's health.
Tai'an will also strive to develop its industries, for example, by accelerating their integrated development. It will focus specifically on developing rural areas.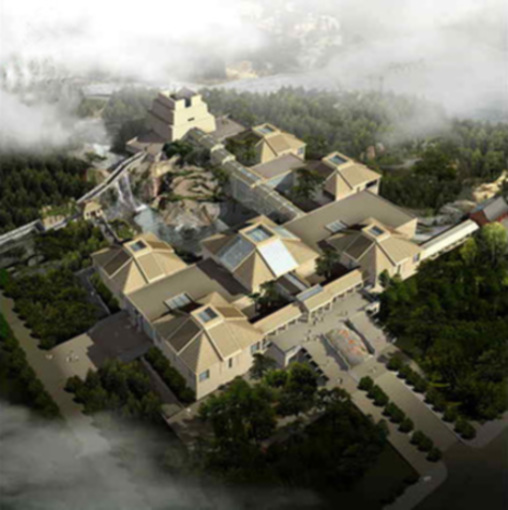 Tai'an seeks to improve services of Mount Tai Museum to educate more people about Tai'an. [Photo provided to chinadaily.com.cn]