Autumn highlight for worldwide climbers held in Tai'an
(chinadaily.com.cn) Updated: 2017-09-12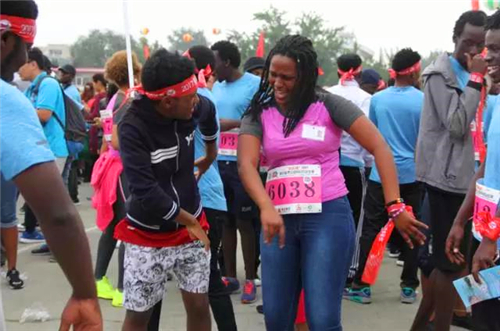 Players limber up before the game during the 31st International Mount Tai Climbing Festival on Sept 7 in Tai'an, Shandong province. [Photo/ WeChat account: sdtxta]
The annual International Mount Tai Climbing Festival took place on Sept 7 on the majestic Mount Tai in Tai'an, Shandong province, with 3,366 mountaineers from around the globe competing in this intense form of exercise.
The festival has been held every September since 1987. It attracts athletes and tourists from around the world and has pushed forward the development of local tourism and regional economy to a great degree.
During the festival, various exciting activities will take place, in addition to the climbing event, such as the Mount Tai international flower, tree, painting and calligraphy exhibition.
Mount Tai, located in Tai'an, enjoys great reputation for its magnificence. It was declared as a culture and natural heritage site by the United Nations Educational, Scientific, and Cultural Organization in 1987. The festival aims to further promote Mount Tai's sceneries and culture and enhance the development of the city's tourism and related industries.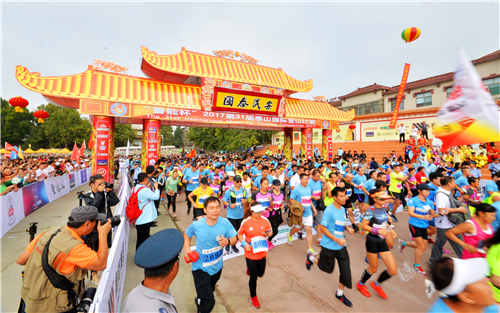 3,366 players rush out of the starting block during the 31st International Mount Tai Climbing Festival on Sept 7 in Tai'an, Shandong province. [Photo by Si Gang/ provided to chinadaily.com.cn]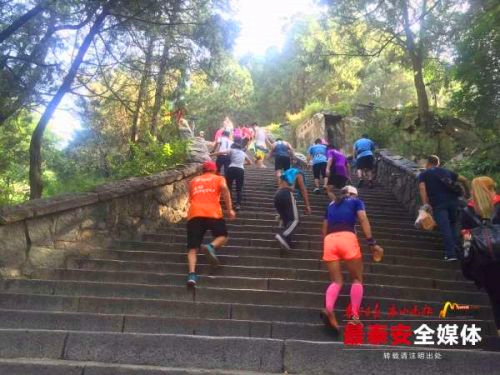 Competitors climb uphill through the steep and twisting track on Mount Tai during the 31st International Mount Tai Climbing Festival on Sept 7 in Tai'an, Shandong province. [Photo/ my0538.com]