First kite museum opens in Shandong
(chinaculture.org) Updated: 2016-07-04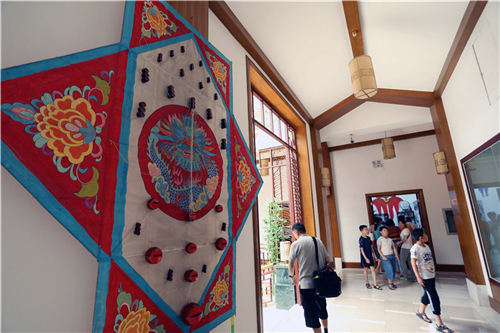 Visitors at the Kite Museum in Weifang, Shandong province. [Photo by Zhangchi/Asianews photo]
The Kite Museum in Weifang city, East China's Shandong province opened to the public on Friday.
There are altogether 12 exhibition halls in the museum, showcasing a variety of kites, ranging from soft to hard ones, from giant to tiny ones.
As the first professional kite museum in China, the museum covers an area of 12,000 square meters, with a floor area of 8,100 square meters.