Red Gate
(chinadaily.com.cn)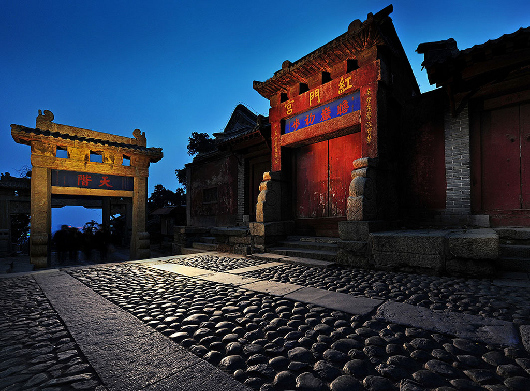 The Red Gate Palace. [File photo]
The Red Gate is the starting place of the ancient winding path of Mount Tai.
From the First Emperor of Qin Dynasty (221- 206 BC) to Emperor Qian Long of Qing Dynasty (1644-1911),  most of the emperors came to hold the worshipping ceremony at the summit of Mount Tai.
Passing through the stone archways of "Heavenly Step", "First Heavenly Gate", "Point where Confucius Began His Ascent" and so on, one will reach the "Red Gate Palace" where people offer sacrifice to Goddess of Mount Tai named Bixia.
Editor: Xie Fang
Source: The Information Office of Tai'an Government