Ode To Mount Taishan By Ji Xianlin
(chinadaily.com.cn)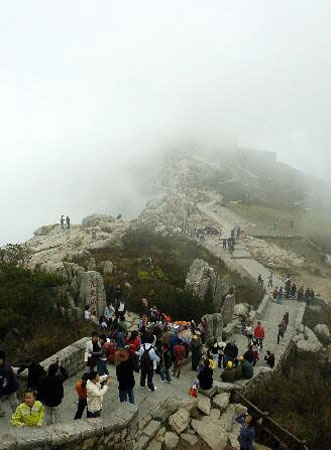 Towering mountains here are the most sacred among all.
Receiving the light of the sun and the moon. Breathing wind and cloud,
In and out.
The endless greenness breeds the people and enables them to prosper.
Let's cherish the treasure of the world and the spirit of China and wish it be here forever.
Ji Xianlin, respected master of national language and literature, wrote this poem to Mount Tai in 2005, when he was 95.