Shandong culture on show in Tai'an city during heritage month
(chinadaily.com.cn) Updated: 2016-02-24
A traditional music performance took place in Tai'an city, Shandong province on Feb 19, showcasing the province's culture and arts as part of "heritage month", according to local reports.
The event, hosted by Tai'an city arts center, featured a wide range of classical instruments and performances, telling ancient stories using different forms of music, such as classical and even rap.
Some local parents brought their children to the event, to help educate them about Chinese culture. During the heritage month, Jinan, Jining, Weihai and Heze will also hold events such as folk arts, martial arts, traditional dancing, shadow puppetry, and traditional drama programs.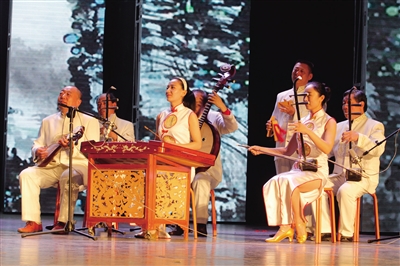 A traditional Chinese music show tells the story of Mountain Taishan, in Tai'an city, Shandong province, Feb 19. [Photo by Sui Xiang/www.tarb.cc/portal.php]