China's largest-ever gold mine found in Shandong
Updated : 2017-03-29
(en.people.cn)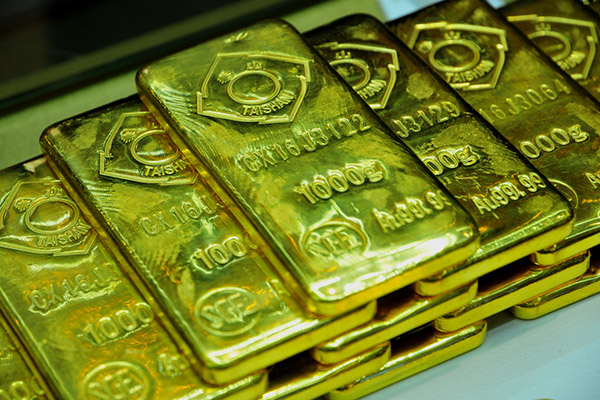 Gold bars display at an expo in Beijing, Nov 22, 2016. [Photo/VCG]
World-class gold mine with 382.58 tons of reserves has been found in Xiling, East China's Shandong earlier this year, with a potential value of more than $22 billion (150 billion yuan), announced Shandong Gold Group Co Ltd during its press conference in Beijing on March 28, 2017. It is believed to be China's largest gold deposit in history.
The gold mine is located in the Laizhou-Zhaoyuan region of northwest Jiaodong Peninsula, East China's Shandong. The special geological characteristic of this region helped to form the country's major gold deposits cluster, which has the largest gold reserves and production in China.
According to reports, Xiling gold deposit is more than 2,000 meters long and part of it has a thickness of 67 meters. Currently, 382.58 tons of gold reserves have been prospected with an average gold grade of 4.52 g/t. And 550 tons of gold resources with more than $22 billion potential economic value can be expected in two years. If producing on a scale of 10,000 tons every day, the gold deposit can produce gold continuously at full capacity for 40 years.