Artist creates comics to mark Duanwu Festival
(chinadaily.com.cn) Updated: 2020-06-24
Sun Xinyi, a famous cartoonist from Zouping county, Shandong province, created comics to welcome the upcoming Duanwu Festival.
Duanwu Festival, also known as the Dragon Boat Festival, is celebrated on the fifth day of the fifth month of the Chinese calendar. It falls on June 25 this year.
Traditional celebrations of the festival include eating zongzi (glutinous rice wrapped in bamboo or reed leaves), drinking wine and taking part in dragon boat races.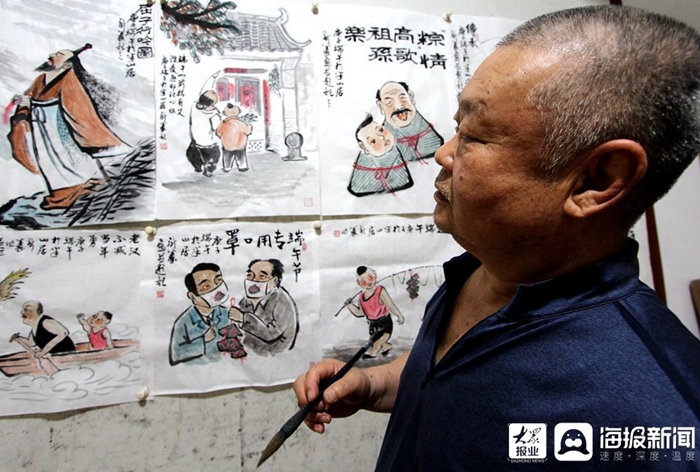 Sun Xinyi, a famous cartoonist from Shandong province, creates a series of works about Duanwu Festival traditions. [Photo/dzwww.com]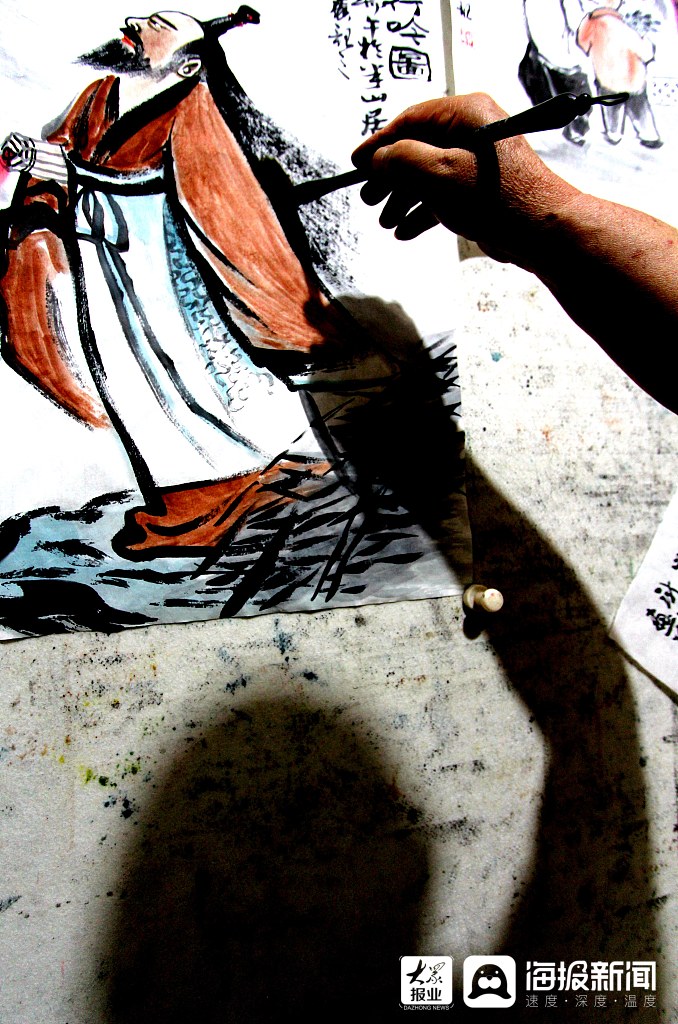 Sun Xinyi draws in his studio. [Photo/dzwww.com]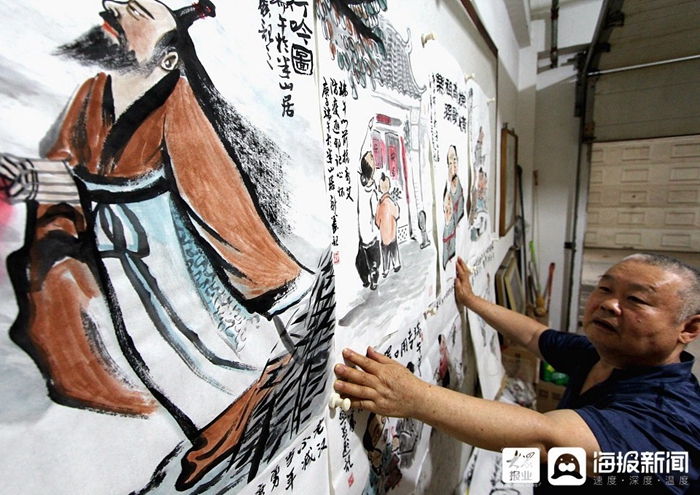 Sun Xinyi introduces his works at his studio. [Photo/dzwww.com]