Whooper swans to migrate as season changes in Weihai
(chinadaily.com.cn) Updated: 2020-03-10
Whooper swans staying for the winter in Rongcheng, a county-level city in Weihai, Shandong province will migrate to the northern regions starting in March as temperature rises.
Attracted by the abundant supply of fresh water, aquatic plants, fish, shrimp, and seaweed, whooper swans migrate south from the Siberian region, Inner Mongolia autonomous region, and China's northeastern regions to pass the winter in Rongcheng, the birds' primary destination in China.
Every winter, thousands of birdwatchers, photographers, and ordinary people visit Rongcheng to admire the graceful creatures.
Weihai and Rongcheng have also been ramping up efforts to improve sewage treatment and river water quality to provide a better environment for the migrant birds.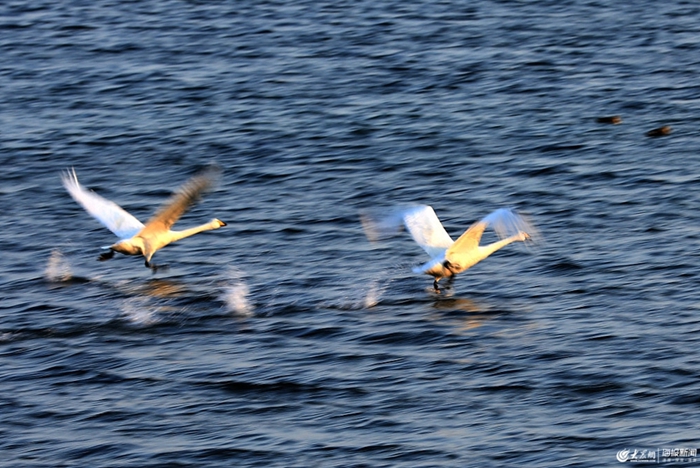 Whooper swans glide above the water in Rongcheng, East China's Shandong province. [Photo by Lin Haizhen/dzwww.com]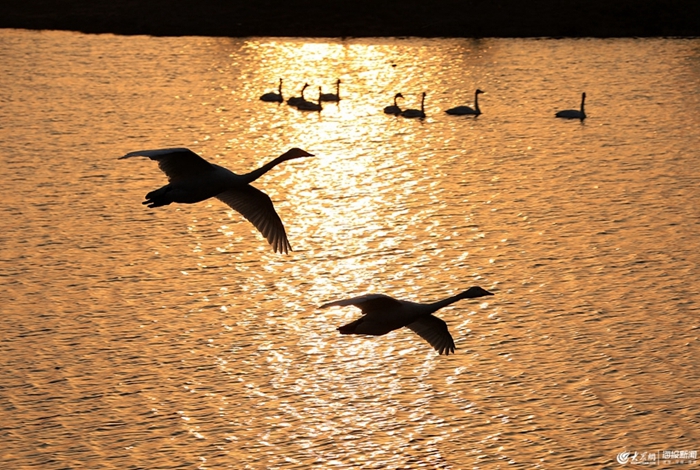 Rongcheng has established a nature reserve for whooper swans to provide them with a better living environment. [Photo by Lin Haizhen/dzwww.com]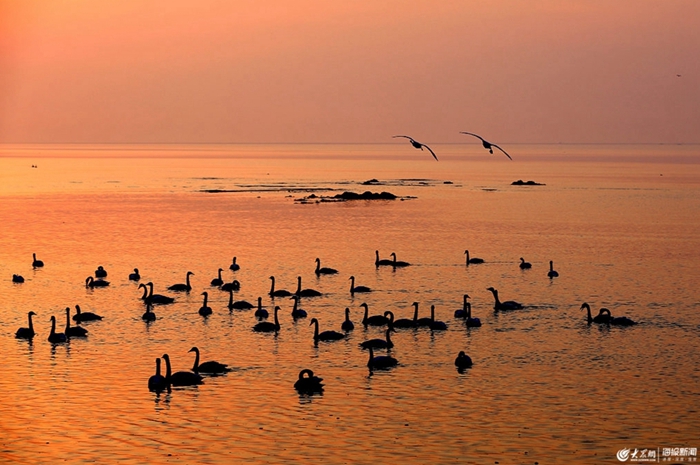 Whooper swans are seen against the backdrop of a rosy dawn in Rongcheng, a county-level city in Weihai, Shandong province. [Photo by Lin Haizhen/dzwww.com]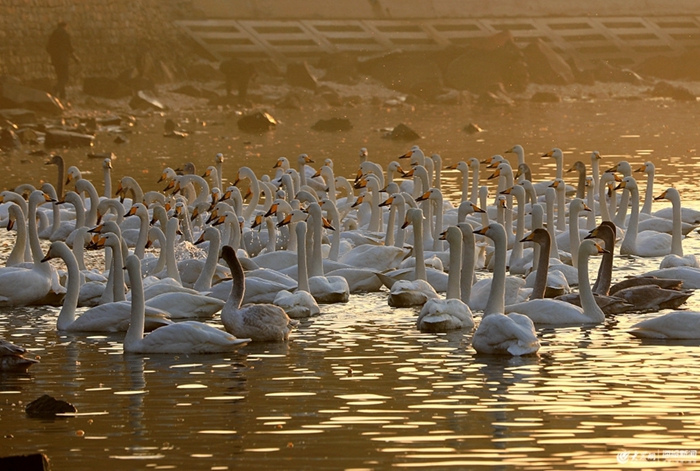 Thousands of whooper swans migrate to Rongcheng in Weihai, Shandong province to pass the winter. [Photo by Lin Haizhen/dzwww.com]