Yellow River estuary area offers vivid visual delights
By Zhao Ruixue in Shandong (chinadaily.com.cn) Updated: 2019-08-21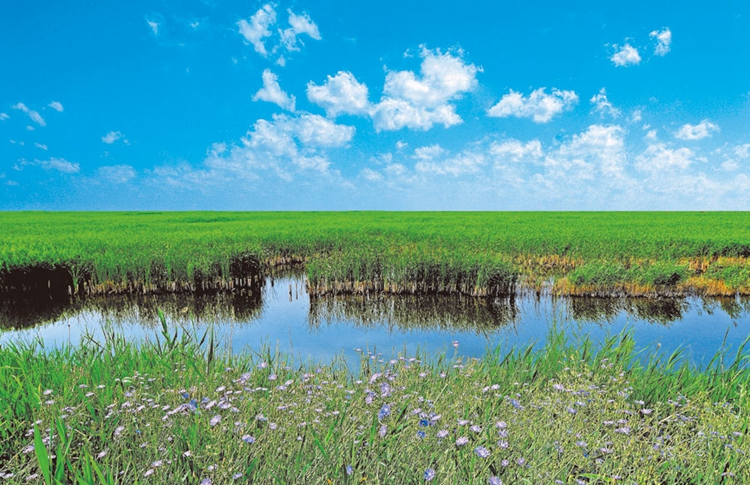 Where the Yellow River, the second longest river in China, flows into the Bohai Sea at Dongying in East China's Shandong province. [Photo/Provided to chinadaily.com.cn]
Where the Yellow River, the second longest river in China, flows into the Bohai Sea at Dongying in East China's Shandong province, the colors deep blue and yellow-brown make the boundary of the two waters clear, as well as being a large expanse of area that boasts wonderful landscapes.
Covering 153,000 hectares, the Yellow River Estuary Ecotourism Area is a popular tourist destination to enjoy the wetland landscape and watch birds.
To date, a total of 368 species of birds have been spotted in the area.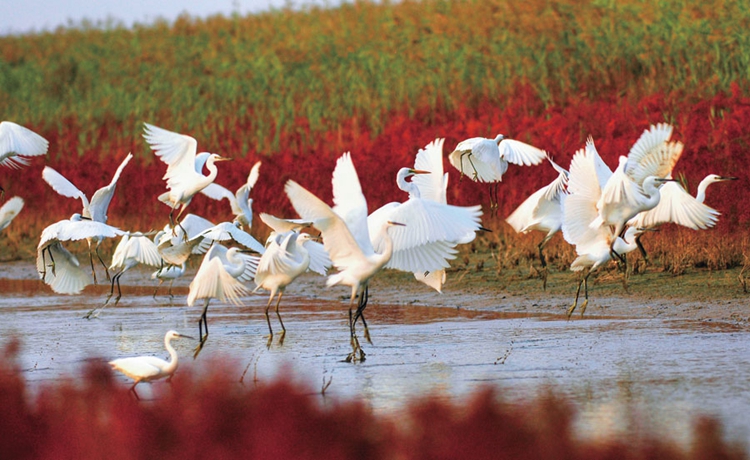 Where the Yellow River, the second longest river in China, flows into the Bohai Sea at Dongying in East China's Shandong province. [Photo by Wei Dong/chinadaily.com.cn]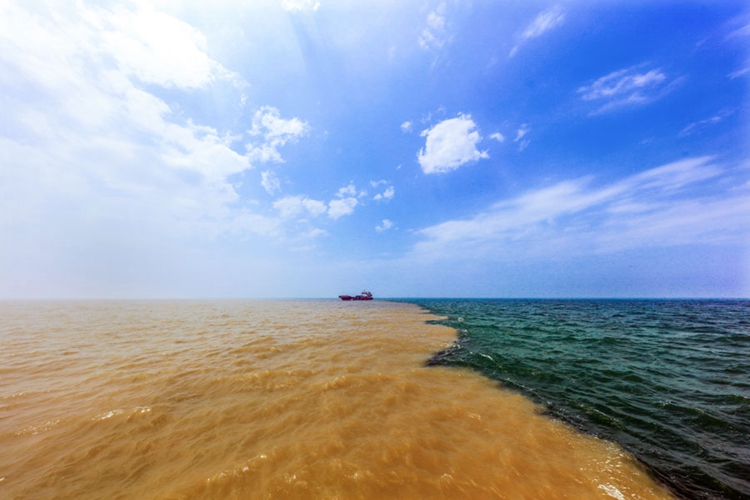 Where the Yellow River, the second longest river in China, flows into the Bohai Sea at Dongying in East China's Shandong province. [Photo by Wei Dong/chinadaily.com.cn]