A red tradition: How Chinese wedding dresses evolve?
(Xinhua) Updated: 2016-08-30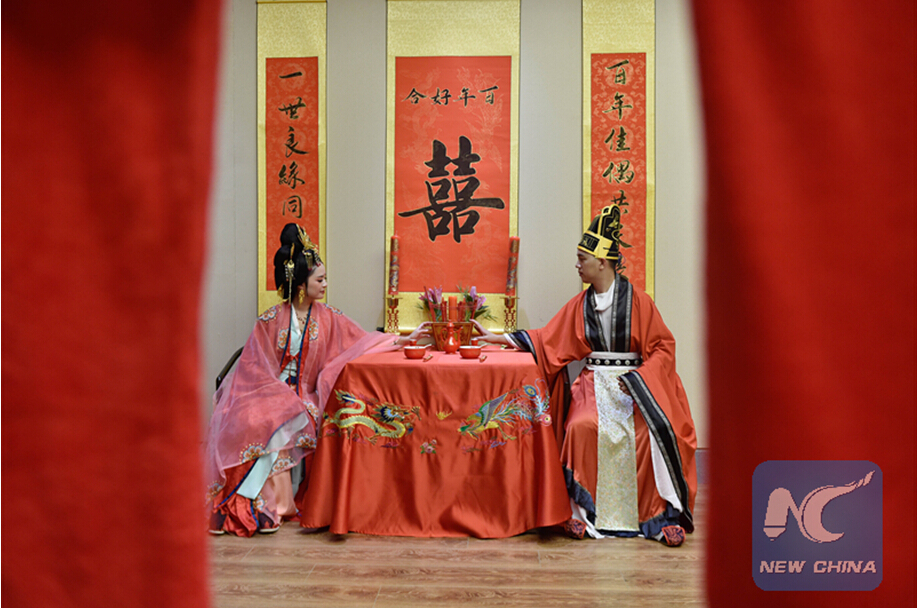 Actors stage a traditional Chinese wedding in Tang Dynasty (AD618-907) at an exhibition in east China's Fujian province.[Photo/Xinhua]
Many young Chinese now wear western style wedding dresses at the most important ceremony in their life, but tradition may also make a fashion, at least in wedding photos, as more people have begun to embrace the nation's cultural heritages.
An exhibition on Sunday in east China's Fujian province showed how ancient Chinese weddings and dresses have evolved since about 2,200 years ago. Here are some photos at the event.