Culture Insider: 5 things you may not know about the Spring Equinox
(chinadaily.com.cn) Updated: 2016-04-11
The traditional Chinese lunar calendar divides a year into 24 solar terms. The Spring Equinox (Chinese: 春分),as the fourth term of the year starts on Mar 21 and ends on Apr 4 this year.
The Spring Equinox signals the equal length of the day and night time. On the day of the Spring Equinox, sun is directly above the equator. After the equinox, the sun moves northwards, resulting in gradually longer day time in the Northern Hemisphere and longer night in the Southern Hemisphere.
This year's Spring Equinox coincides with the Long Tai Tou (dragon's head rising) Festival, a traditional Chinese festival that falls on the 2nd month of the lunar calendar. The festival marks the beginning of agricultural activities for the New Year and people across the country celebrate it getting a haircut.
Here are 5 things you may not know about the Spring Equinox.
Swallows fly north
The ancient Chinese people divided the fifteen days of the Spring Equinox into three "hou's," or five-day parts. As the old saying goes, swallows fly back to the North in the firsthou; thunder cracks the sky in the secondhou; lightning occurs frequently in the third hou, which vividly reveals the climate feature during the Spring Equinox.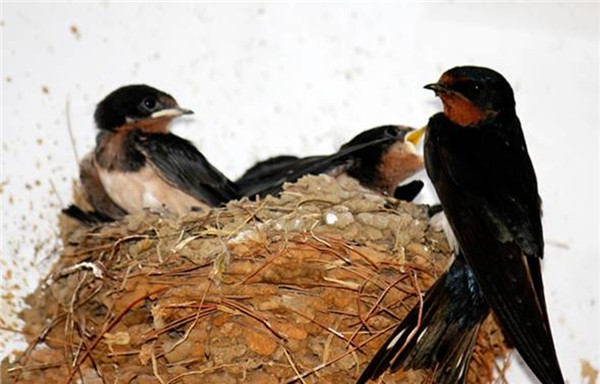 [Photo/Xinhua]
Egg-standing games
Standing an egg upright is a popular game across the country during the Spring Equinox. It is an old custom that dates back to 4,000 years ago. People practice this tradition to celebrate the coming of spring. It is believed that if someone can make the egg stand, he will have good luck in the future.
Some believe that the Spring Equinox is the best time to practice this game because on this day the axis of the earth is relatively balanced against the orbital plane of the earth's rotation around the sun, which makes it easier to erect an egg.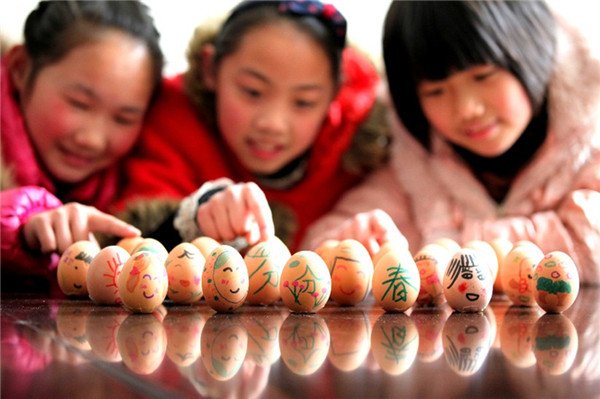 [Photo/Xinhua]