Taierzhuang hosts Russian oil paintings exhibition
By Shang Man (chinadaily.com.cn) Updated: 2015-11-11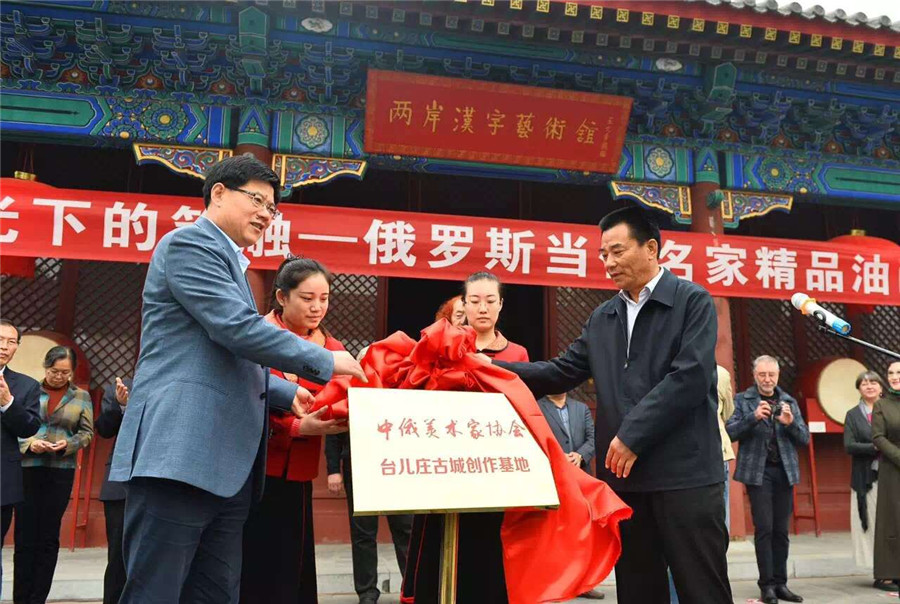 An exhibition in celebration of the 70th anniversary of China's War of Resistance against Japanese Aggression and the world's anti-Fascism war opened in the ancient town of Taierzhuang, Shandong province, on Nov 5.
The exhibition displays 150 oil paintings by 10 Russian artists. The painting works depict sceneries, still life objects and human bodies, showing the artists' different perspectives into war and sending out their message for world peace.
Wang Zhong, a well-known art critic in China, said, "Elements of sunshine, young girl, land, and peace that are always seen in Russian paintings reflect an expectation of good human nature, which has a strong resonance with that of Chinese artists."
An opening ceremony was also held on the same day for the establishment of the China Artists Association's art creation base in Taierzhuang.
Taierzhuang is the site where 'The Battle of Taierzhuang', the first major Chinese victory in the War of Resistance against Japanese Aggression (1937-1945) took place.