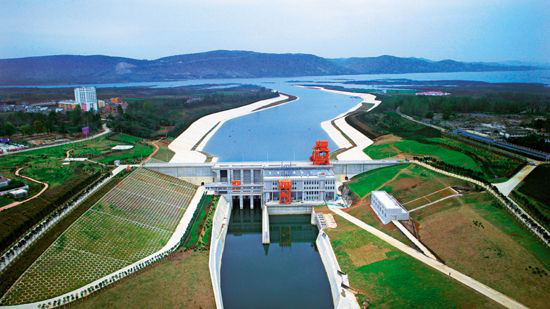 An aerial view of a dam in Nanyang, Central China's Henan province. It is part of the construction located in the head of the South-to-North Water Diversion middle route project. [Photo/slj.nanyang.gov.cn]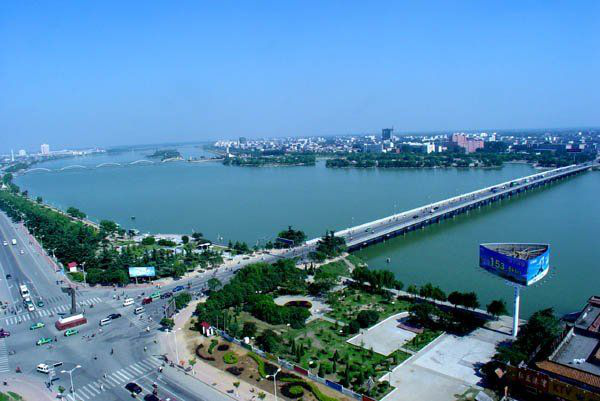 A bird's eye view of the Baihe River in Nanyang [Photo/slj.nanyang.gov.cn]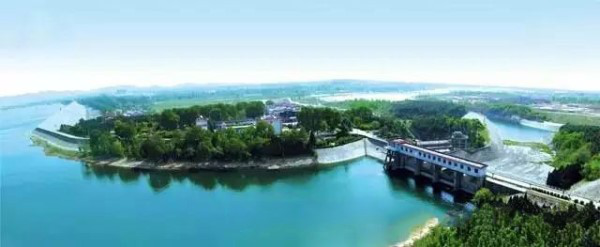 An aerial view of Yahe River Reservoir in Nanyang [Photo/slj.nanyang.gov.cn]
Nanyang City in Central China's Henan Province plans to invest 27.88 billion yuan ($3.92 billion) in 129 projects to refine local water ecological environment, according to the municipal authority of water conservation.
The projects were designated to cultivate a better water system in seven respects, including water resource allocation, water ecological protection and disaster prevention, and renovation of rural infrastructure.
A total of 78 projects, 37 extended and 41 newly-opened, are now under construction and an investment of 1.77 billion yuan required to complete them has been made.
The province put forward an overall plan for water treatment in 2018, which concerned four main water issues – water resources, water ecology, water environment and water safety.
It is expected to lead to the restorative development of the local economy and society.
Related departments at all levels will ramp up management and supervision to facilitate construction as a next step to achieve the plan's annual objective.