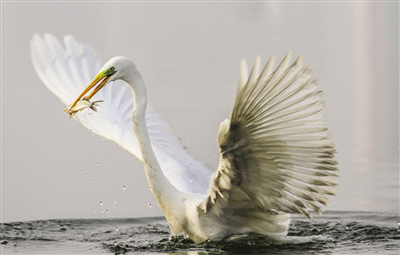 A bird takes wing over Baihe Wetland in Henan province. [Photo by Gao Song in Nanyang Daily]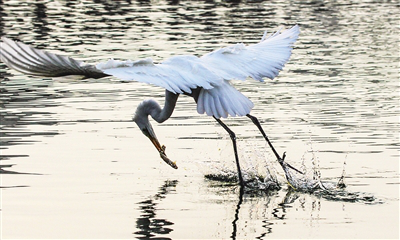 An egret is fishing over Baihe River in Nanyang. [Photo by Gao Song in Nanyang Daily]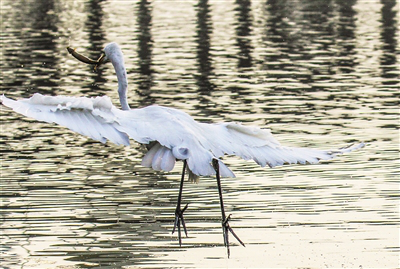 An egret flies over Baihe River in Nanyang. [Photo by Gao Song in Nanyang Daily]
Baihe Wetland, located in Nanyang city in Central China's Henan province, is currently seeing hundreds of thousands of migrating birds arriving there to rest, according to local reports.
The birds, including egrets, can be seen everywhere in the wetland.
Thanks to the joint efforts of different departments of Nanyang municipal government, including forestry and public security departments, and support from volunteers and local residents, the Baihe River National Urban Wetland Park has become an important site for migrating birds to stay in winter.