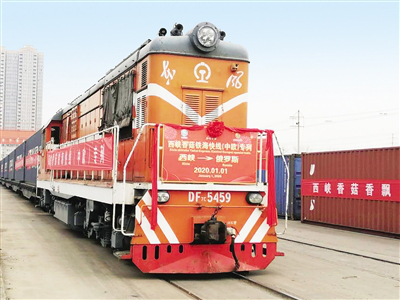 The Xixia shiitake Tiehai Express (Central Europe) special train [Photo by Wang Yidi in Nanyang Daily]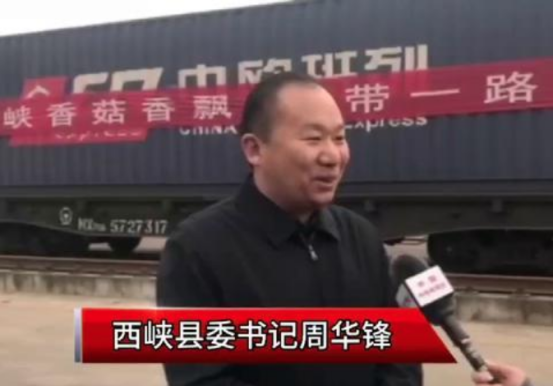 Zhou Huafeng, Secretary of the Xixia County Party Committee [Photo by Wang Yidi in Nanyang Daily]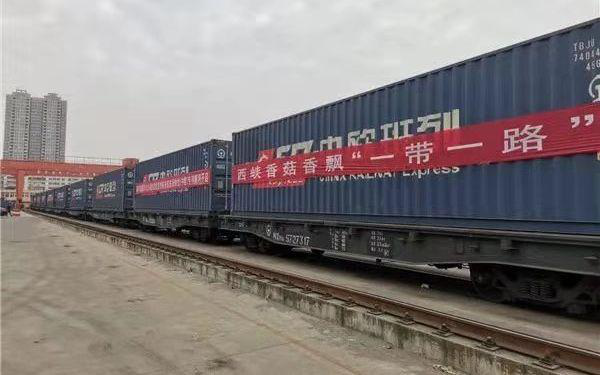 The train carries 35 containers with 910 tons of shiitake mushrooms from Xixia county. [Photo by Wang Yidi in Nanyang Daily]
A Shiitake express (Central Europe) special train from Xixia county, Nanyang city, was put into operation on January 1, 2020.
The train carrying 35 containers with 910 tons of shiitake mushrooms slowly pulled out of Nanyang railway station.
Later, the shipment of shiitake mushrooms will arrive in Moscow, Russia by sea from Qingdao port.
This is the first special train in Henan province after the opening of the railway-sea intermodal transportation for agricultural products.
It is also the first special train in China for the transportation of agricultural products at the county level.
" Xixia county's shiitake mushrooms have been the leading export of agricultural produce in Henan province for the last six years, making the county rank top in terms of shiitake mushroom export at county level in China. The exported shiitake mushroom products have developed from dried shiitake mushrooms to a variety of shiitake products, such as dried fresh mushrooms, mushroom sauce, canned mushrooms, mushroom chips, and mushroom powder," said Zhou Huafeng, Secretary of the Xixia County Party Committee.
The shiitake mushroom industry in Xixia has also been building its brands, expanding the industrial scale, and getting increasing popular in the international market, Zhou added.