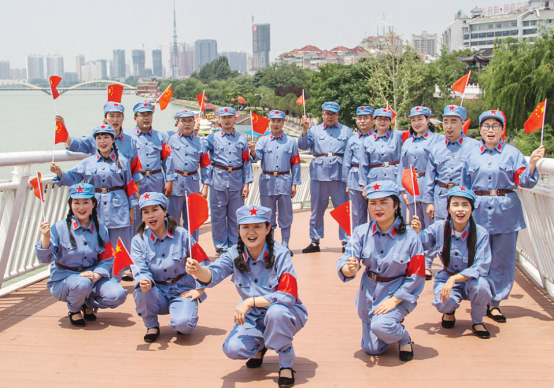 The picture shows literary and artistic workers of the Wolong Cultural Union who give a flashing performance in Baihe National Urban Wetland Park. [Photo by Nanyang Daily]
July 1, 2019 marked the 98th anniversary of the founding of the Communist Party of China.
Various activities were held throughout Nanyang city in celebration. People eulogized the Communist Party of China and wished the motherland prosperity and strength.
The membership of the 98-year-old Communist Party of China exceeds 90 million, the Organization Department of the CPC Central Committee said on June 30.
The Party was founded on July 1, 1921. In the following decades, it led the Chinese people to overthrow the rule of imperialists, feudalists and bureaucrat-capitalists and established the People's Republic of China on Oct 1,1949.